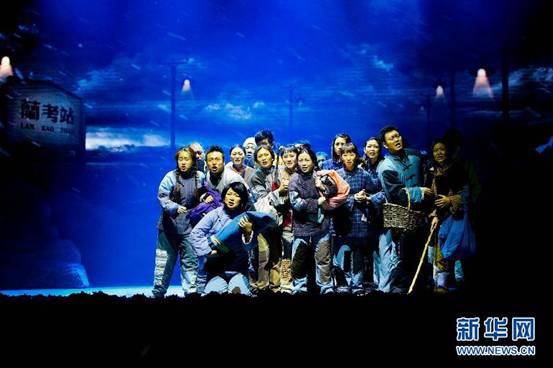 A scene in the musical where Jiao Yulu leads the struggle, Oct 18 [Photo/Xinhua]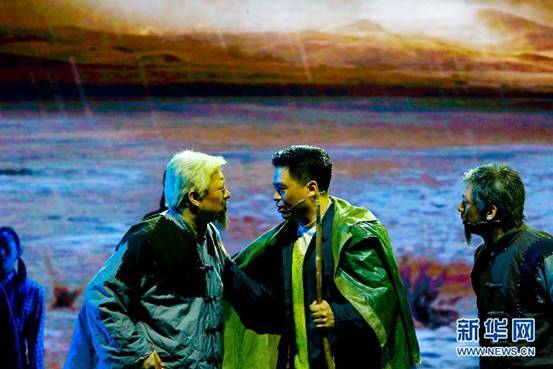 Yu Yin, of China National Opera & Dance (center) in the leading role, Oct 18, in Luoyang. [Photo/Xinhua]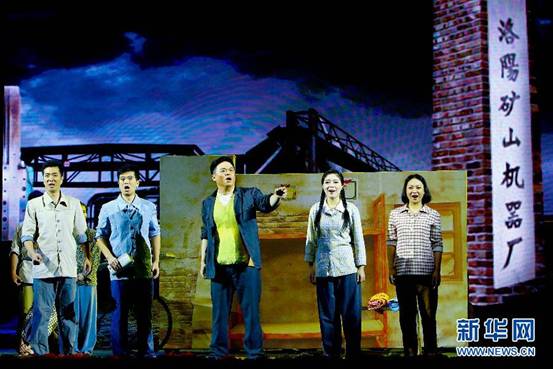 Lead character, Jiao, in a scene at the Luoyang Mining Machine Factory, where worked, Oct 18. [Photo/Xinhua]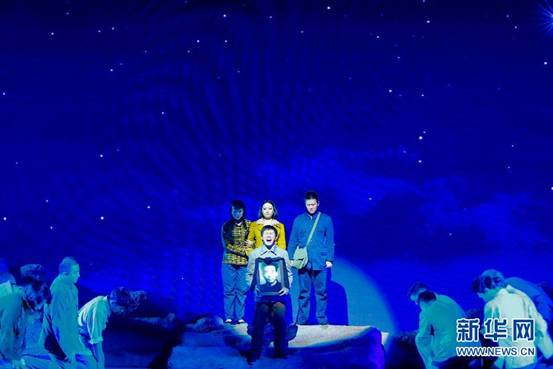 Jiao's funeral scene, where locals come to bid farewell to their hero, Oct 18, in Luoyang [Photo/Xinhua]
The city of Luoyang, Henan province put on a musical, "Jiao Yulu", on Oct 18, that is adapted from the true story of a renowned local figure, Jiao Yulu, governor of Lankao county, near the city of Luoyang, and the struggle against adversity.
The work is from the China National Opera & Dance Drama Theatre and tells of how Jiao devoted himself to fighting backwardness in China in the middle of last century and how he led the people to fight against the "three evils" of flooding, sandstorms, and soil destruction.
The stories have spread widely among Chinese for generations and always touch people's hearts. This performance attracted thousands of locals. It begins with Jiao greening up the county and runs on through his life, dealing with liver cancer even while he continues to lead the people in their fight against natural disasters.