Award-winning Chinese painter Liu Jianxia, who has dedicated herself to painting images of Buddha, presents her commissioned new painting, An Assembly of the Buddha of Medicine, to New York City art press and collectors. The painting has been on display since May 6, rzgd.com reported.
According to legend, the Buddha of Medicine, who lives in the Paradise of the East, quells all diseases and lengthens life. The oversized painting shows a gathering of more than 40 Buddhas. Traditionally, most Buddha paintings are drawn on walls or on canvas. Liu is a native of Ruzhou, a city in Henan province.
After graduation, Liu painted professionally in China, exhibiting and winning numerous awards. In 2008 she was invited to New York City for an international exhibition. Liu now lives in New York. Her art expresses her devotion to her Buddhist faith employing a modern sensibility to traditional form, the show's organizers said. She is interested in traditional and contemporary expressive styles, with a focus on oil paintings of Buddhist images, organizers said.
Liu's work was celebrated in Manhattan, where former US President Bill Clinton received the featured painting, Bodhi,meaning a tree of Buddha, for his private collection in October 2010. Clinton praised Liu's painting.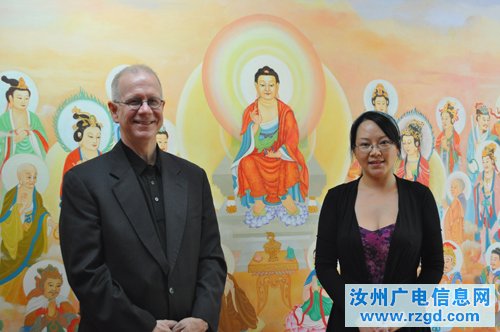 Liu and Chris Phelan, Rubin Museum of Art.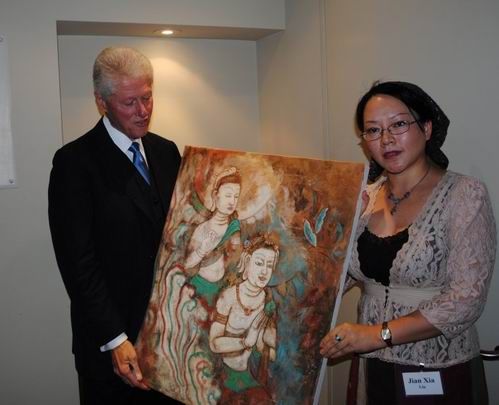 Liu and Bill Clinton