Chen-style taichi training succeeds in Jingyuan
( chinadaily.com.cn )
Updated: 2016-05-19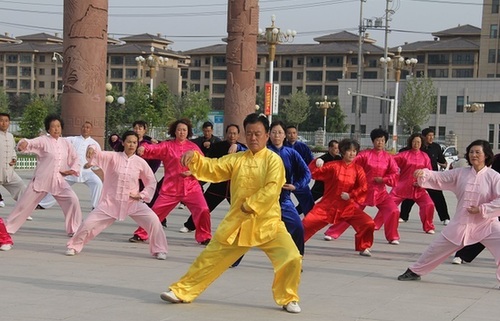 People practice Chen-style Taichi in Jingyuan county. [Photo/baiyin.cn]
Jingyuan county's Association of Chen-style Taichi hosted training classes in the city of Baiyin, Gansu province from March 17 to April 30, attracting more than 60 people.
The training classes were taught by several taichi masters included Zeng Haixiang, the thirteenth generation successor of Chen-style taichi; Chen Wanzhen, the twelfth generation successor, and Liu Huaiyao, chairman of the Association of Chen-style Taichi.
The training class was held to publicize taichi culture and help people keep fit through practicing taichi, according to the organizer.
Edited by Peter Nordlinger