New equipment facilitates planting of TMC
( chinadaily.com.cn )
Updated: 2016-03-22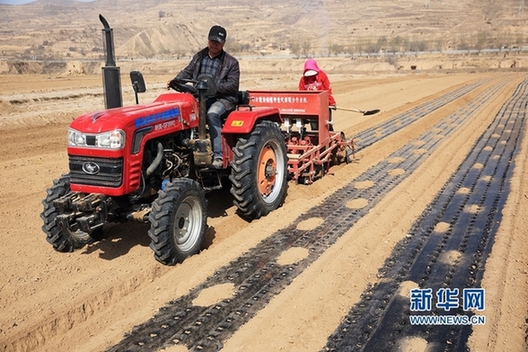 Farmers use the new equipment to seed radix bupleuri, the traditional Chinese medical herb, in Dingxi city, Gansu province on March 15. [Photo/Xinhua]
Farmers in Dingxi city, Gansu province have recently been able to use a new seeder to plant radix bupleuri or chaihu, the traditional Chinese medical (TMC) herb.
Dingxi Maofeng Traditional Chinese Medicinal Material Corporation manufactured the radix bupleuri seeder based on its planting experience and the support of local agricultural machinery manufacturing and technical personnel.
The new equipment will quicken initial growth and save manpower and material resources as well, making planting more precise and mechanized, according to the company.
So far, around 667 hectares in Dingxi city have been seeded with radix bupleuri by the new equipment.