Intensive processing of agricultural and livestock products
( chinadaily.com.cn )
Updated: 2013-12-13
Industrial advantages
Around 258 kilometers of the Yellow River runs through Baiyin city, 52 percent of which runs through Gansu province. Farming developed along the Yellow River is Baiyin's characteristic agriculture.
With the completion of 15 large and medium-sized pumping irrigation projects, including Jingdian, Jinghui and Xingdian, the city's effective irrigation area reached 86,667 hectares.
Baiyin has the largest fish farming area and rice planting area in the province, making it a fertile "land of fish and rice" in Gansu.
Baiyin is a key base of vegetable and fruit production in Gansu. About 800,000 tons of vegetables and 220,000 tons of fruits are produced every year.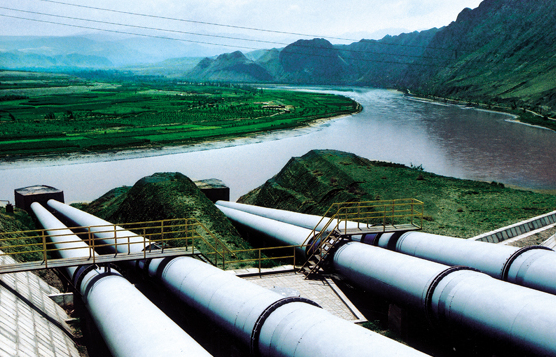 An irrigation project in Baiyin city