Pingbao Yellow River Suspension Bridge
( chinadaily.com.cn )
Updated: 2013-12-13
The construction of Pingbao Yellow Bridge was initiated by local peasants as was honored as the "Chinese peasants' first bridge".
Pingbao is surrounded by the Yellow River, and before the bridge was built, there were capsizes and accidents every year during the flood season. It drove local peasants to raise money on their own beginning in March 1967 with the intention to build the bridge.
With the help of the central government and nearby mining companies, the Pingbao Yellow River Suspension Bridge opened to traffic on March 21, 1970. It is the first suspension bridge across the Yellow River.
The bridge is 192.4 meters long and 4 meters wide, with a main hole spanning 130 meters and three approach spans.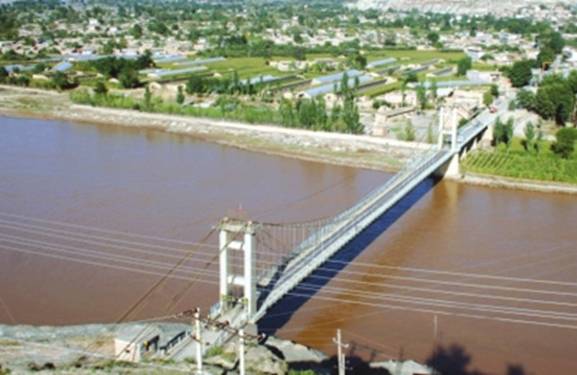 Pingbao Yellow River Suspension Bridge [Photo provided to China Daily]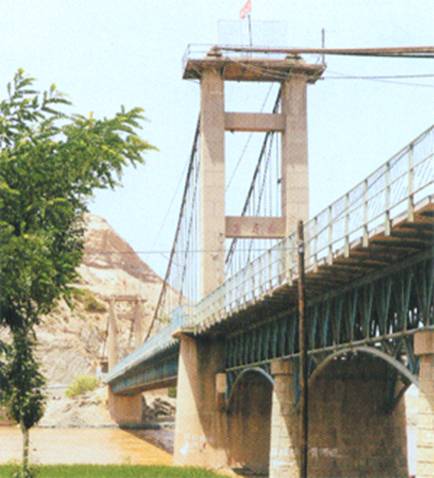 Pingbao Yellow River Suspension Bridge [Photo provided to China Daily]