Cosplay marathon dashes through Xiamen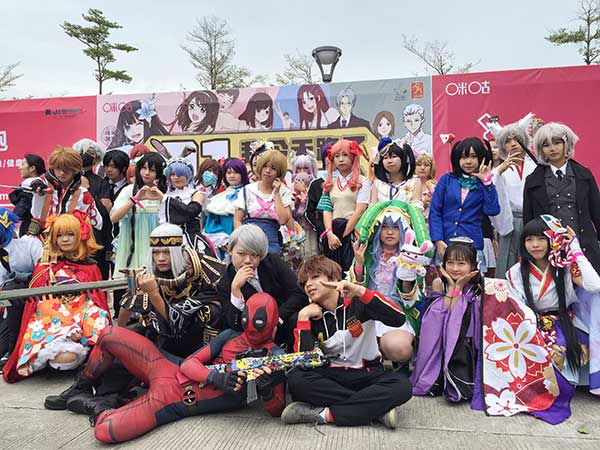 Participants pose for pictures at the recent cosplay-themed half-marathon in Xiamen city's Jimei district in Fujian province.[Photo by Yang Feiyue/China Daily]
Ready? Dressed? Go!
A man dressed as a leopard won the recent half-marathon in Xiamen city's Jimei district.
Wang Xiaokan, clad in the big-cat costume, was the final runner of his victorious four-person team against 33 other teams at the cosplay-themed race in the city in Fujian province in late November.
The leopard dashed like a cheetah across the finish line in 1:11:15. "We mostly love running," Wang says.
"But the dressing-up part is certainly interesting. So, we signed up to find out. It turned out to be fun."
The 33-year-old says his team designed their costumes to resemble the animated film, The Croods.
The 21-kilometer track covered Jimei's major scenic sites, such as the Xiamen Horticulture Expo Garden, Xinglinwan's "landscape avenue" and the aquatic sports center.
The competition's four stops respectively staged cosplay parties, dancing, singing and bands.
They were designed more as temptations to stay in one place rather than milestones to reach.