Healthcare looking in good shape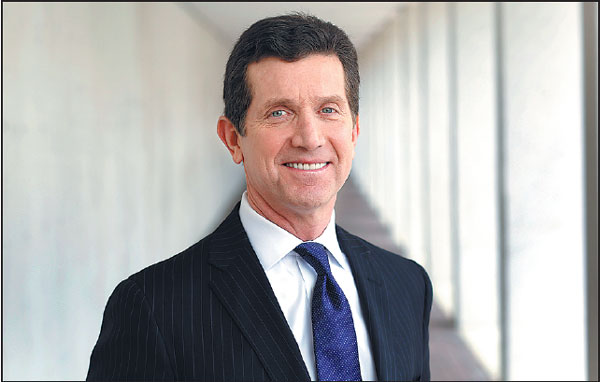 Alex Gorsky is the global CEO of Johnson & Johnson, the multinational healthcare group based in the United States.
What do you feel has been China's biggest achievement during the past five years and its most notable change?
The government's achievements in expanding healthcare have been remarkable. Since the launch of (deepened) reforms in 2009, China has substantially increased investment to expand health infrastructure and strengthen its primary-care system.
By doing this, it has achieved nearly universal health insurance coverage, reduced the share of out-of-pocket expenses in total health spending and continued to promote equal access to basic services. In the past five years, public hospital reforms have deepened, and this has improved the availability, equity and affordability of health services.
Overall, the government has greatly reduced child and maternal mortality rates, and improved the general health and life expectancy of the Chinese people. With further innovation and development, Johnson & Johnson believes China's health service will serve as a model for other countries to follow.
What is the biggest challenge China faces and how can the country overcome it?
In our sector, one of the biggest challenges we see is the ongoing demographic changes happening inside China.
A growing middle-class and a rapidly aging population will put a lot of pressure on the demand for healthcare services and products.
This will strain the system but also present significant opportunities for innovation. It can play a key role in promoting more flexible healthcare, which will meet all the needs of Chinese patients and consumers.
What are your expectations for the country's economic policies and what key issues will you be watching for?
We hope to see a continuing focus on expanding and improving healthcare. This would include the government making further investments in infrastructure, access to basic health services and pursuing innovation.
Johnson & Johnson is committed to creating healthy societies wherever we live and work. In China, we are aligning our efforts to support the goals of Healthy China 2030. And our work of creating transformational health solutions is made possible by government initiatives. These will build a robust foundation for innovation, such as Made in China 2025 and Internet Plus.