Straight from the heart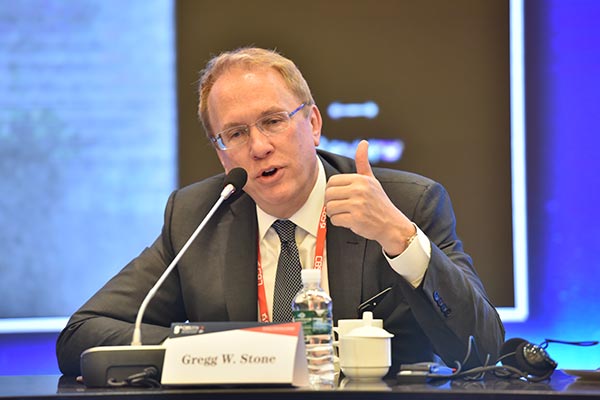 Gregg Stone, professor of medicine at Columbia university College of Physicians and Surgeons. [Photo provided to China Daily]
Gregg Stone, a cardiologist from the United States, has been working along with his Chinese peers to help people with heart diseases in China.
Stone, 60, is a professor of medicine at Columbia University College of Physicians and Surgeons, and serves as the director of cardiovascular research and education at the Center for Interventional Vascular Therapy at New York-Presbyterian Hospital.
As a specialist in interventional cardiology that deals with catheters, he has worked on many clinical trials.
His association with China began nearly 20 years ago, when he met Gao Runlin, an expert on interventional cardiology from the government-run Fuwai Hospital in Beijing.
At the time, this field was new in the country-with few procedures conducted here. Stone and Gao worked together to bring new medical techniques to China and train physicians.
"We talked about the need for regional training centers, large educational programs and government-invested laboratories to spread the techniques," says Stone.
After Gao launched an annual event called China Interventional Therapeutics in 2002, Stone worked with him to expand its influence, including establishing a partnership with Transcatheter Cardiovascular Therapeutics, a global conference sponsored by New York-based Cardiovascular Research Foundation, of which Stone is the vice-chairman.
The Chinese event, which includes lectures and live broadcasts of surgeries related to heart diseases, has become a gathering that is attended by 8,000 medical professionals every year.
"It appeals to both young doctors and the very experienced ones," Stone says.