A rendezvous with Carla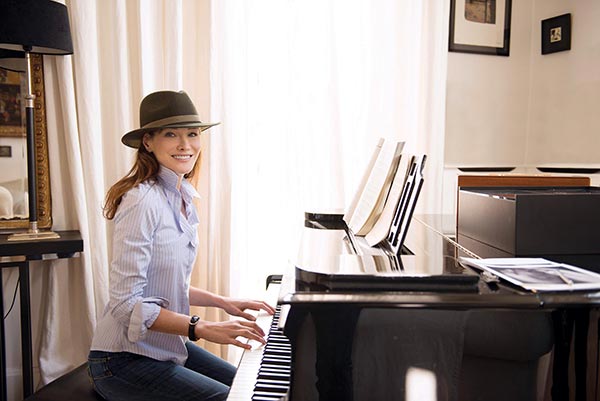 Singer Carla Bruni is photographed on April 1, 2013 in Paris, France. [Photo provided to China Daily]
What can be said about Carla Bruni that hasn't already been put to paper? The Italian-born epitome of elegance is a woman of many facets – international supermodel, acclaimed singer, wife of former French president Nicolas Sarkozy and, recently, respected philanthropist.
During our talk in her recording studio, I encounter several members of Carla's family: her five-year-old daughter Giulia, her beloved little dog and, of course, the ex-president. In this exclusive interview, she candidly reveals her thoughts on the power of art and education.
Thank you for welcoming China Daily Lifestyle Premium. First, I'd like to discuss the Foundation Carla Bruni Sarkozy, which you created a few years ago.
The idea came from a desire to help others. My husband was the French president at the time and I discovered many issues that I didn't know many people had. So I tried to help in my own way with a foundation that would focus on culture and education. We did quite a lot of work in those five or six years – and a little less now, because it's not easy to raise funds. It's a full-time job.
You've said helping impoverished students meet artists wasn't only about entertaining, but also about giving them a sense of dignity. Could you expound on that?
Art, creation, music – every sort of art – gives children a different perspective on things. We've discovered that little children with talent in music gain confidence and self-esteem as soon as they get opportunities to learn and practice. Through an instrument, they become "someone" in the eyes of their parents, of society. It's not just about music, either. With artistic improvement, they get better at mathematics, writing, everything – as if music gave them wings.
So it comes from self-esteem?
Mostly – and from believing in something, from having something in your life that matters more than anything else. Art gives you that.