Video game shows promising results for treating depression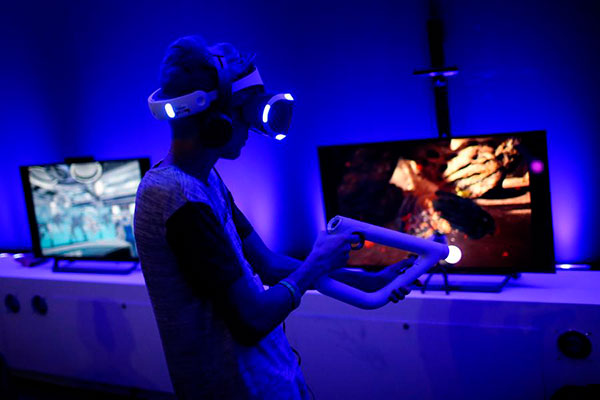 [Photo/Xinhua]
Two recent studies have shown promising results for treating depression with a video game interface by targeting underlying cognitive issues rather than just managing the symptoms.
The first study enrolled older adults diagnosed with late-life depression into a treatment trial where they were randomized to receive either a mobile, tablet-based treatment technology developed by Akili Interactive Labs calledProject: EVO or an in-person therapy technique known as problem-solving therapy (PST).
While people with late-life depression are aged 60 and over and are known to have trouble focusing their attention on personal goals and report trouble concentrating because they are so distracted by their worries, the Project: EVO application, or app, runs on phones and tablets and is designed to improve focus and attention at a basic neurological level, so as to prevent people from being easily distracted.
Most of the participants had never used a tablet, let alone played a video game, but compliance was more than 100 percent. They were required to play the game five times a week for 20 minutes, but many played it more. They also attended weekly meetings with a clinician. The meetings served as a control for the fact that participants in the problem-solving therapy arm were seen in person on a weekly basis, and social contact of this nature can have a positive effect on mood.
"We found that moderately depressed people do better with apps like this because they address or treat correlates of depression," said Patricia Arean, a University of Washington (UW) Medicine researcher in psychiatry and behavioral sciences and the senior author of a study published last week in the journal Depression and Anxiety.
Lead author of the study is Joaquin A. Anguera, a University of California, San Francisco (UCSF), researcher in neurology and psychiatry.