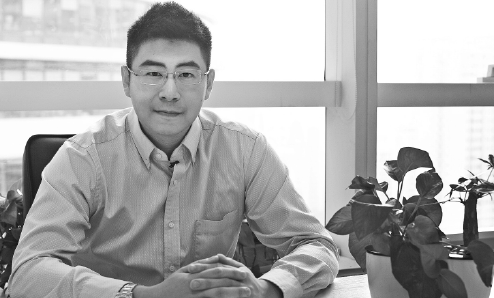 Timothy So focuses on children's mental health and wellbeing.[Photo provided to China Daily]
Many Chinese still tend to think of any talk of mental health in a negative light, says Timothy So, a psychologist whose mission is to apply positive psychology to make more Chinese happier, and doing so even with the very young.
"Children's mental health can have a great impact on their whole lives," says So, founder and chief executive of the Winnovator Group Inc, a psychological service provider that focuses on children's mental health and wellbeing.
"My vision is to apply positive psychology in China and to help create a better world for people," So says.
So, 32, who was born in Hong Kong, studied psychology first at the Chinese University of Hong Kong, then at Aston University in England and then gained a PhD at the University of Cambridge. Mental health is a neutral concept with a spectrum that covers many states, such as mental wellbeing, sub-health and mental illness, but some Chinese tend to misconstrue it as mental illness, he says.
While many psychologists are preoccupied with treating mental illnesses, So is more interested in adopting a proactive approach to psychology and wellbeing. In practice, that means showing people how to use psychological tools and to become more positive.
Psychology in China is still applied in an immature way, and a lot of work needs to be done to educate people about the importance of mental health, he says.
"If you ask people whether they are under great pressure, many would say yes, but if you offer them professional service and products that could help them, they might not even accept them."
The Peking University Healthcare Group says that in China there are about 420 million children and teenagers. And Philanthropy News reported that of all Chinese children and teenagers under 17, about 30 million have faced mental disturbance, and about 5.2 percent of them are afflicted with mental ailments such as depression.
Feng Tingyong, a professor of psychology at the Southwest University Faculty of Psychology in Chongqing, says childhood is a key time for developing a person's intelligence and personality. In looking after children's mental health it is critical to give due attention to their potential and cultivate a good personality, he says.
So says the wellbeing of children has drawn growing attention in the past few years because their parents, mostly born since 1980, are more aware than their antecedents were aware of the importance of children's mental health.
"If you raise a child with better self-esteem, resilience and emotional social intelligence, he or she will be a better individual as an adult and is unlikely to suffer from depression. With current schooling there is a lack of education in children's mental health, and there is a gap in the market both in dealing with mental illness and improving mental wellbeing."
Winnovator says the company has hundreds of contracted psychologists worldwide who act as consultants in training and counseling. It works with kindergartens and educational organizations in China on programs that cultivate children's intellectual and emotional powers as well as their social intelligence and creativity.
Based on more than 2 million pieces of online data relating to children's mental development profile that Winnovator has obtained, it hopes to open several bricks-and-mortar child development centers in Beijing that specialize in children up to six years old by the end of the year. Winnovator has also launched a fund to support good programs on mental health in China.
"All our programs are educational and fun," So says. "We want to bring the best practice on children's mental health overseas to China, to teach children to grow in a way that makes them mentally happy. For me this is an industry that has not only great market potential, but can also make a great social impact."
With the China Foundation for Poverty Alleviation, Winnovator also offers professional psychometric systems and consultancy on mental health on left-behind children in China, whose parents work in cities as migrant workers. It also offers training to those who care for these children.
To promote sound ideas on raising children, Winnovator has also helped the Ministry of Education to compile a handbook on children's mental health.
"Although we start with children's mental health, our long-term vision takes in the whole of society," So says.
Winnovator has also worked with many companies needing to do psychological testing, training and consultancy. It has formed strategic partnerships with many real estate companies in China offering psychological services to residential communities in order to create a more harmonious and happy environment.
In 2009 So set up the Global Chinese Psychology Association, which has established a network of about 1,000 psychologists globally, aiming to apply positive psychology in China.
His PhD research at Cambridge was on positive psychology and wellbeing. With Professor Felicia Huppert he contributed to Britain's national wellbeing program that has been published every year since 2010.
Britain established the program as a means of measuring progress not just in terms of economic growth and standards of living, but in the quality of people's lives. Economic growth should take account of people's wellbeing, So says.
Since 2000 there has been more research in the West about positive psychology and people's wellbeing, and wellbeing has become an index that has caught people's imagination, he says.
"From 1950 to 2000 the world's GDP increased greatly, but people's wellbeing changed little, which is to say that money cannot buy happiness."
For the past few years So has published eight books on positive psychology in Chinese, all written by renowned psychologists, such as Martin E.P. Seligman of the United States. He has also met the political leaders of many countries keen to put wellbeing policy on their agenda.