Beijing subway line gets safety doors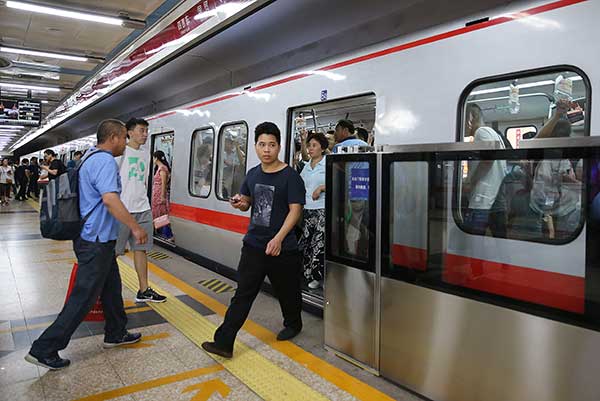 Newly installed platform doors at Yong'anli Station on Beijing's Line 1 subway are being tested.[Photo by Wang Zhuangfei/China Daily]
Sliding security doors are being installed at Yong'anli station on Beijing's Subway Line 1, the oldest station in the capital without such protective equipment.
Unlike the full-height doors that reach almost to the ceiling in other stations, the ones used at Yong'anli are "half-height", or about 1.5 meters tall.
Running roughly along iconic Chang'an Avenue, Line 1 opened in 1971 and was put into civil use in 1981.
A passenger surnamed Ma applauded the installation, saying the doors will make the station safer.
"I was almost squeezed onto the track once, and it was pretty scary," Ma said.
From January 2014 to March, the city's subway system had 39 incidents of people jumping onto the rails. Of those, 21 happened on Line 1. Crowded platforms also brings concern to passengers and subway workers, according to a report in Beijing News.