Chinese Valentine's Day: Disaster for fireflies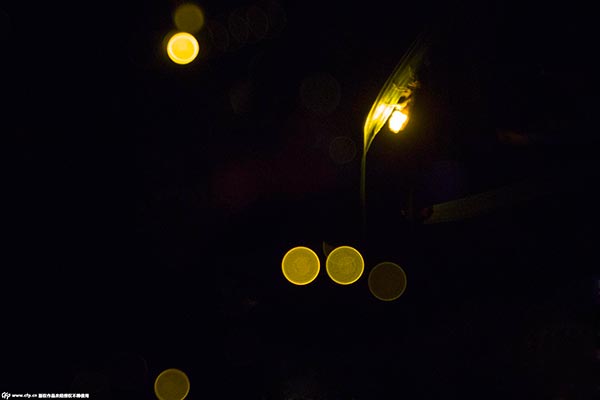 A firefly sparkles in the night. [Photo/CFP]
Every summer the craze for fireflies sweeps China. As the Chinese Valentine's Day, or Qixi, draws near, online firefly selling is getting busier.
The amount of fireflies trade online has exceeded 10 million this year, a 10-fold rise compared to the same period in 2014, an investigation by Jiangsu Qinghuan Volunteer Service Center has revealed.
"Thirty-seven e-shops on the e-commerce site taobao.com are selling live fireflies, among which 17 have made more than 50,000 transactions. Orders have reached as high as nearly 50,000 on a single item, and the total number of fireflies traded on these e-shops have gone beyond 10 million," said a volunteer at Qingshan Volunteer Service Center.
Many online shops sell flickers in sets, such as a jar of 55 claimed to represent "I love you", as part of promotions that target the Chinese Valentine's Day, which falls on Aug 20 this year. Each flicker in these sets costs four to five yuan ($0.63 to $0.78). Since these creatures die easily during delivery, some sellers pack 20 percent more in the package.