Pink ribbon event at Beijing hospital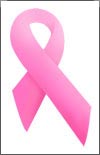 China-Japan Hospital, formerly known as China-Japan Friendship Hospital, held a breast cancer awareness event called the Pink Ribbon Club on March 26.
Hundreds of patients and their families meet with doctors and other experts from the field, and watched musical shows at the gathering the hospital has been organizing since 2007.
The Pink Ribbon Club has been designed to help patients face up to their situations positively, as treatment and recovery in most cases are stressful, according to Wan Donggui, a breast cancer specialist with the hospital and initiator of the event.
Other than residents of Beijing, the club's participants include people from the Chinese provinces of Hebei, Shanxi and Henan.
The event is held inside a lecture hall at the hospital twice a year, when patients are encouraged to perform onstage and medical experts from several top hospitals in Beijing are invited to share their insights into cancer treatment and related topics, such as mental well-being and diabetes control.
This year, the focus of experts' speeches was on reduction of cardiovascular disease risks while receiving breast cancer treatment.
Gao Yansha, a cardiologist at the hospital, says that breast cancer treatment, especially chemotherapy, could led to heart problems and an increase of lipids in blood. Patients were asked to watch out for early signs, such as fatigue and dizziness, and consult their doctors immediately.
Related:
Rare, severe flu may be explained by gene mutations