Real Peking roast duck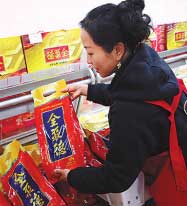 A must-eat dish for Beijing visitors has updated its package to fight against counterfeits. Quanjude, the restaurant chain famed for roasting ducks as early as 1864, recently embraced an anti-forgery technology, similar to that used to print Chinese banknotes, on its vacuum-packed ducks. With a strictly regulated workflow from selecting and slaying to roasting ducks, the eatery behind last year's APEC banquet menu dish recently announced that seven varieties of newly packed ducks are now available in its restaurants, supermarkets, retail stores and its flagship store on Tmall.com.
Eating for charity
Chi Fan for Charity in Beijing last week presented checks totaling more than 550,000 yuan ($88,000) to two charities, Morning Tears and United Foundation for China's Health, for 2014. Chi Fan for Charity is a modern take on the standard concept of a large, gala charity dinner, in which some of Beijing's best-known personalities host tables at some of the city's top restaurants. Tickets ranged from 500 to 1,500 yuan per person, with 100 percent of table proceeds going to the two charities. Following dinner, all dinner guests and supporters were invited to an incredible after-party where people could mix and mingle and talk about the amazing dinners they just experienced. To date, Chi Fan for Charity has donated more than 3.2 million yuan to local beneficiaries with all table proceeds going directly to designated charities.
Best of Bordeaux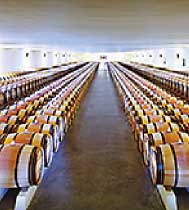 Chateau Mouton Rothschild, one of the top five Bordeaux wine estates, held a reception in Beijing recently to savor a decade of bottles from 2003 to 2012. The event, hosted by a trio from the Rothschild family, was a warm-up for last week's auction of the chateau's wines at Sotheby's Hong Kong Gallery, which brought in HK$32 million ($4.13 million), more than double the presale estimate. The auction took place on Friday night at Sotheby's Hong Kong gallery, with 93 percent of the 263 lots selling above their estimates. It was Mouton Rothschild's first ex-chateau auction in Asia, a sale comprised only of wines that have been stored in the chateau since bottling. Philippe Sereys de Rothschild noted the Chinese market is becoming increasing important, with more connoisseurs in the country who expect the best wine. He added the French meaning of "Mouton" is the same as sheep in Chinese, which is why the auction was held just before China celebrates the Year of the Sheep.
Related:
Winemakers still keen on Chinese market