The matchmaker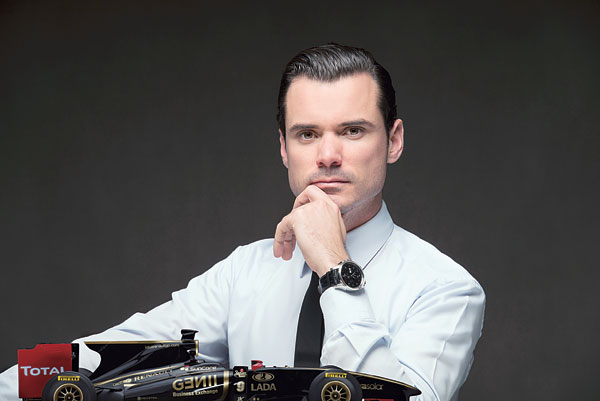 Jerome Mazet, from France, matches celebrities and sporting events with brands. [Photo provided to shanghai Star]
Frenchman Jerome Mazet claims to have the biggest network of celebrities and brands in China - and he wants to put his little black book to good use. Yu Ran reports.
Connecting brands, celebrities and consumers is the aim of French businessman Jerome Mazet, 31, who launched a brand consulting company in Shanghai two years ago.
He named his company Mandaray, a word he made up by combining "Mandarin" and "array," hinting at his company's Chinese focus and its wide scope. Mazet helps his clients select the best way to present their brands in China using celebrity endorsement.
"We are the consultants ready to help brands explore the market needs, and find the best celebrity or business partner to match with," says Mazet, who worked as a marketing director at a solar panel company in Changzhou, Jiangsu province for five years before starting his own business in Shanghai.
Mazet's agency specializes in high-profile brand assets such as sports marketing, celebrity endorsement and exclusive entertainment. He also aims to satisfy clients by selecting the right asset for their brand and their marketing goals, articulating a clear marketing strategy around it and driving the highest ROI possible through activation.
So far, most events he has been involved in are sports related, and have come about thanks to the networks he built up in his former job.
"Sponsoring sports events always is the top option for high-end brands to raise awareness from their targeted customer group," Mazet says.
To obtain a win-win result for the brand and sports events, Mazet spends time trying to understand the strategic and geographic needs of the company before recommending the right sport sponsorship to have the greatest impact on the market.