Grumpy Cat goes viral online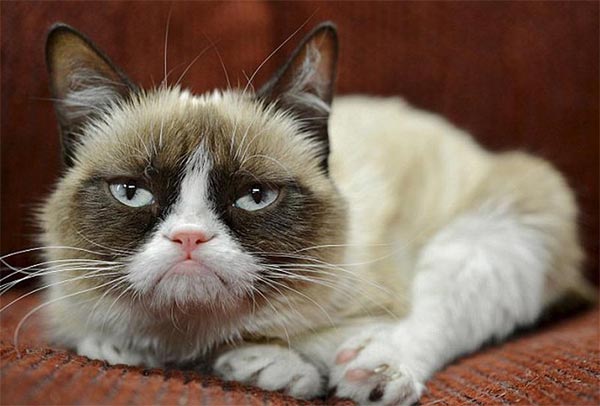 The Grumpy Cat. [Photo/Agencies]
A video of a kitty went viral on YouTube two years ago.
The cat, also known as The Grumpy Cat, named after its seemingly unhappy facial expression, has the video to thank for its fame.
According to the Daily Mail, within the last two years, The Grumpy Cat became the model for stuffed animals and is the face of commercials. There is also a bestselling book based on the cat's life, and it has just finished filming its film debut Grumpy Cat's Worst Christmas Ever.
To date, the grumpy feline has earned more than 6.4 million pounds (approximately $10 million) for its caretaker. And the number is still growing.
In owner Tabatha Bundesen's words, "this two-year-old kitty's financial steps are unstoppable."