70% of Chinese overseas willing to return for work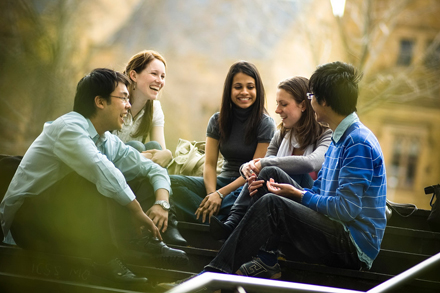 In a survey conducted on Chinese living in North America by CareerBuilder, a recruiting company, 70 percent of p
art
icipants expressed willingness to work in China or start a new business in China. Of these, 24.69 percent were highly willing to and 45.68 percent were willing to return but needed more time to think about it.
For those willing to return to work in China, 32.5 percent made the decision to take care of and support parents, 27.9 percent felt a stronger sense of belonging in China and 16.1 percent were attracted to China's fast economic development.
That doesn't mean there weren't any concerns.
Those who were not willing to return to work in China in the initial survey were most concerned with the "relatively adverse environment in China". What's more, when asked about their initial reaction on working in China, 43.48 percent answered "a high population density, waiting and queuing everywhere, traffic jams, crowded people and anxiety."
Participants with masters' or Ph.D degrees, as well as 5 to 10 years of working experience, did not express high willingness to return to China for employment. Most of them said they have already laid a foundation for themselves abroad and were hesitant to change their current lifestyle. They also expressed concerns as to whether they will re-adapt to the culture in China after working for a certain period of time abroad.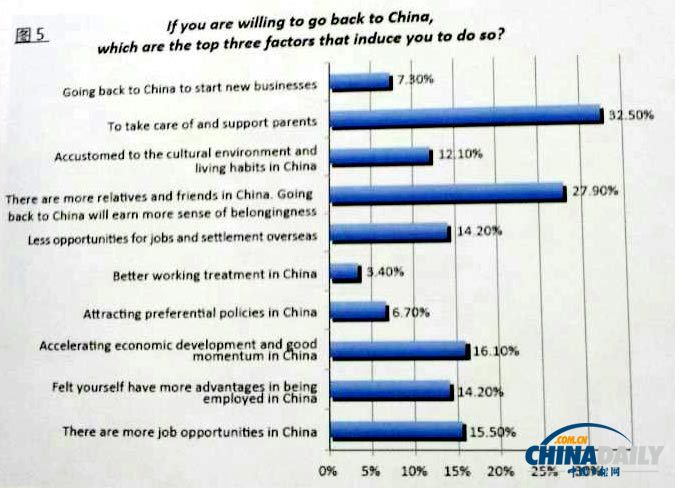 A survey conducted by CareerBuilder shows factors that induce Chinese living overseas to return to China for employment. [Photo/CareerBuilder]