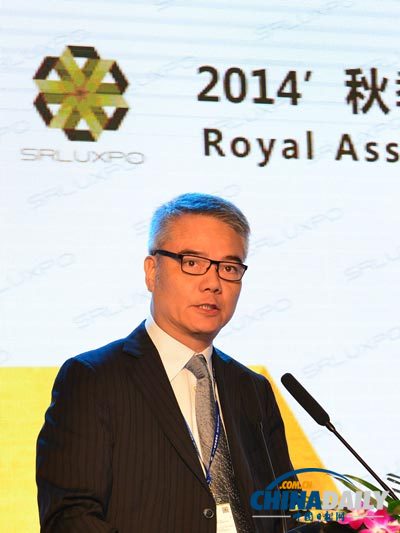 Tong Kai Lap, Executive Chairman of the Board of Sparkle Roll Group Ltd, makes a speech at opening cerenomy in Beijing on Oct 10, 2014. [Photo/chinadaily.com.cn]
The Royal Asscher Beijing Sparkle Roll Luxury Brands Culture Expo 2014 Fall opened at the National Convention Center in Beijing on Oct 10.
This is third year for the luxury expo. This year, participants from 15 countries and regions are showcasing their brands and luxury products at the event.
The exhibition runs from Oct 10 to 13.