Chinese ways to stay cool
Summer is officially here. July 7 - called xiaoshu in the Chinese lunar calendar, which literally means "a little hot" - has just passed, and every Chinese knows that the worst heat waves are about to hit.
Hiding in an air-conditioned room is not the only way escape the scorching sun. Here we list a few unique Chinese ways to stay cool this summer.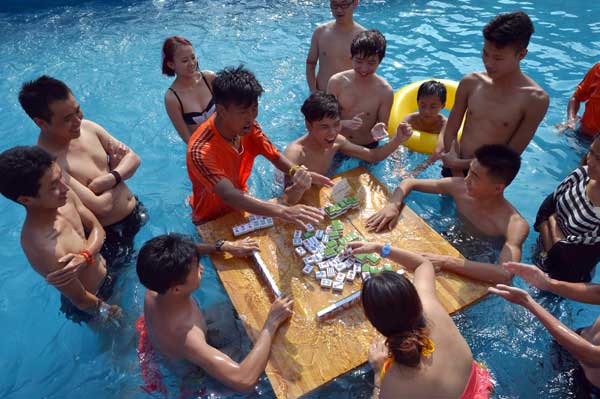 People play mahjong in a swimming pool at a park in Chongqing. [Photo by Ran Wen / For China Daily]