Lego show helps build creativity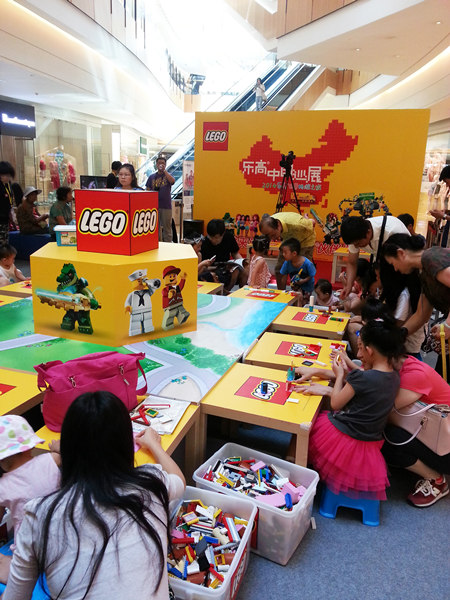 Children compete to build boys out of Lego bricks during the Beijing event on July 12. Photo provided to China Daily
For Beijing families with small children, the past weekend was great fun.
On Saturday and Sunday, Lego - a world-famous toy building-brick manufacturer - held a Lego bricks show in a shopping mall in Beijing, which attracted hundreds of parents and children to the site.
Huge models made of tens of thousands of small Lego bricks, including a miniature Great Wall and other famous landmarks, were displayed during the event. Organizers also invited children to play with Lego bricks for free.
Children were divided into different age groups so that they would play with bricks suitable for them. They were also encouraged to try to build toys out of the bricks as quickly as possible.
The Beijing event was only part of a national campaign to involve children and families to enjoy the company's bricks during summer vacation.
The company will hold about 30 similar events in shopping malls in 15 cities across the country.