Matter of honor and duty to care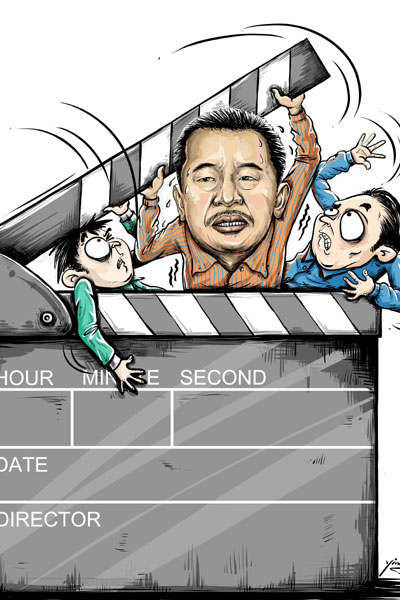 When a celebrity actor is caught with his pants down, he may see his career crumbling even though a tidal wave of cynical sympathy purports to buttress him up.
The conspicuous absence of any mention of a nominated film at a news conference for the 17th Shanghai International Film Festival made headlines across the nation.
Uncle Victory is in the lineup of films for the Golden Goblet Award, yet when jury president Gong Li introduced the nominees, it was not even mentioned. The media pushed for an explanation, and the event folded before it ran its course.
The most likely reason for the lapse, so goes the argument, is the star of the film. Huang Haibo was recently arrested for hiring prostitutes and has been sentenced to six months' detention. Had the festival organizers been able to pull the entry from the lineup, I'd say they would have done that to avoid unnecessary attention.
Huang is a 37-year-old actor who has made a specialty out of playing nice and honest guys. While the scandal shook the nation, much of the online feedback was forgiving, citing his bachelor status as an excuse for his act. Many were also shocked that he did not pick one of the starlets or groupies that tend to surround not ables like him. That would not have been illegal but morally problematic for some netizens.
The reaction was in stark contrast with the revelation of Wen Zhang, another popular actor with a public persona of simple honesty, cheating on his wife. That time the backlash was swift and brutal and Wen had to apologize profusely.
However, Wen was carrying on an illicit affair with a consenting adult where as Huang broke Chinese law. Which of these two would get a harsher penalty in the court of public opinion? Some even joked that given the unexpected avalanche of publicity Huang could sell out anything he stars in.
The reality is much more sobering and somber. With Huang in detention, the television project in which he was playing the male lead had to be put on hold. The investors seem to be vacillating. They probably have not figured out whether it would cost them more to keep the production or to junk it.