Toast to a city of grape wonder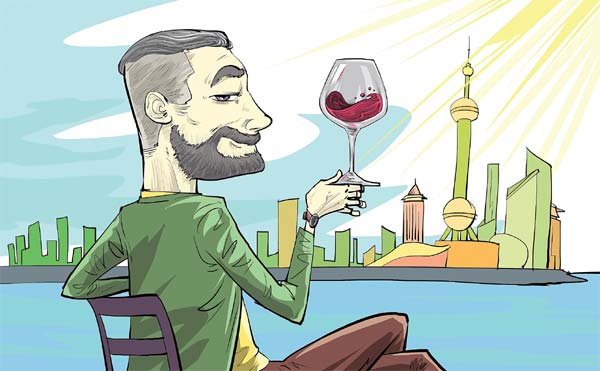 Zhang Chenliang/Shanghai Star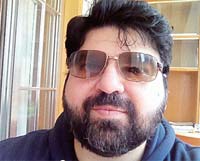 Antony Otera is an Australian journalist of Italian heritage on temporary assignment in Shanghai. An epicurean and self-confessed incurable romantic, he has been living and working in Shanghai for the past two months. This is his first trip to Asia.  
I … am … intoxicated. There, I've said it. No intervention is needed, for I am only drunk on the magnetism, mystique and moxie of Shanghai.
I fell in love with this city the moment I set eyes on the architecture, the children's smiles, and the gorgeous women dotting the streets.
Shanghai is an amalgam of all of my favorite wines, constantly evolving and changing in complexity. And maturing.
Wine lovers will tell you that blends are the best. And so it is with cities and localities. Take the Huangpu district, where I currently live and work. It merges three longstanding districts of Shanghai — Nanshi, Huangpu and Luwan. A most interesting blend, as each of these areas has a distinct history and character.
Yet together, their diverse traits make for a great vintage.
Should I sip furtively on this city of great structure and potential? Or do I imbibe unfettered? That was my dilemma.
In this, the year of World Cup Brazil, I deferred to Brazilian writer Paulo Coelho who advocated that "all wines should be tasted; some should only be sipped, but with others, drink the whole bottle".
Shanghai, I quickly deduced, was a bottle fit to be drunk to the dregs.
Accordingly, I arise each morning to the cadence of this city's throbbing pulse, yearning to sup anew on the moveable feast that is Shanghai.