Outlook bright for China's horses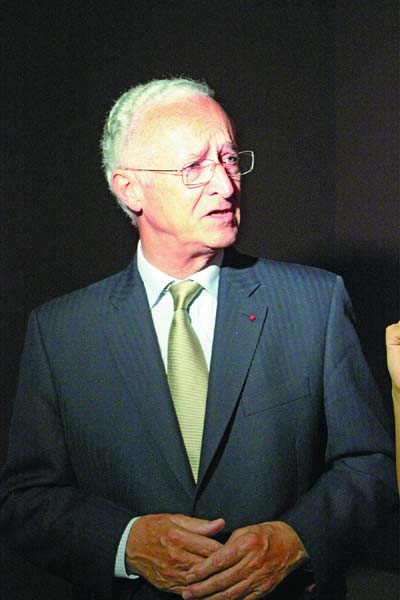 Louis Romanet says China's rise as the world's second-biggest economy may create more room for horse racing. Wang Kaihao / China Daily
Chinese horses are set to gallop on the world stage. And not just in 2014, China's "Year of the Horse".
At least, that's the prediction of Louis Romanet, chairman of the Paris-based International Federation of Horseracing Authorities, an industry group that oversees breeding, racing and betting issues in 60 countries.
During a trip to the capital last month to attend the Beijing International Fair for Trade in Services, he said China's rise as the world's second-biggest economy could create more room for horse racing. He says the Inner Mongolia autonomous region could be a spur for the industry.
Romanet has been to China a number of times over the past few years, always bringing along cards printed in Chinese. He seeks greater cooperation for his organization with China, because college students from Inner Mongolia regularly go to France to learn about the management of thoroughbred horses.
"Inner Mongolia could be an ideal place for development of the horse-racing industry. IFHA can provide more education programs for young people and equestrian clubs. There are many talented jockeys to be trained," Romanet says.
He says the first China Equine Cultural Festival held in the autonomous region's capital city Hohhot in September last year was successful and he expects to see more races in China.
China is not a member of his organization yet due to the lack of a "unified State-level institution" for the purpose, Romanet says.