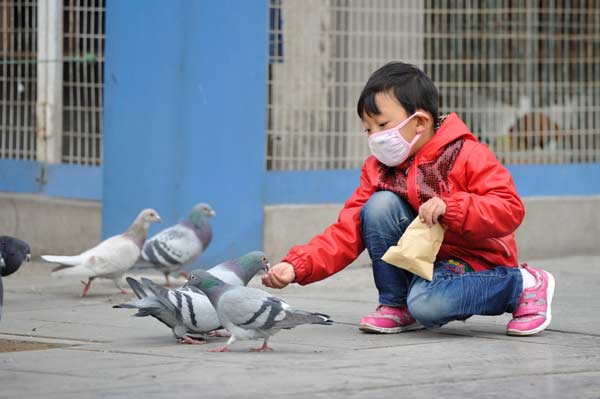 Bird flu is becoming a public concern as the country has reported at least 120 H7N9 cases this year. [Photo provided to China Daily]
Chinese scientists have identified a new biomarker for lethality in H7N9, which provides new avenues for bird flu treatment.
The research was led by the First Affiliated Hospital of Zhejiang University, the Institute of Basic Medical Sciences of the Chinese Academy of Medical Sciences and the Chinese Center for Disease Control and Prevention.
The research findings were published in the May 6 issue of Nature Communications. The published papers report that high levels of angiotensin II in the blood of patients with bird flu are associated with severe symptoms.
Angiotensin II is a human protein that exists in plasma and the vascular wall, heart and kidney to regulate blood pressure and has a close connection to acute lung injuries.
Patients infected with H7N9 avian influenza have higher levels of angiotensin II than healthy people or people with swine flu.
"In the case of H7N9 patients, we found that angiotensin II concentration, viral load, disease progression and mortality are correlated," Li Lanjuan, a specialist in H7N9 prevention, tells Xinhua News Agency. "It is particularly obvious in the second week of human infection. The angiotensin II level of patients in critical condition keeps going up, while that of mild cases tends to drop."