China's "Dama" focus on the good life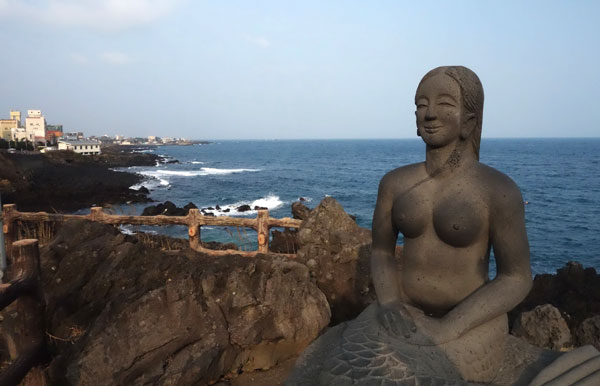 Jeju boasts volcanic topography and distinctive folk culture.
They are middle-aged Chinese women who love shopping, eating and long nights of partying. Sun Ye takes a cruise with a fun-loving pack of dama.
Low-heeled loafers, loose-fitting bright-colored sweaters, tights and the essential silk scarf. This is the standard uniform of Chinese dama, or at least the 1,500 or so I join aboard the Jeju-Busan bound cruise liner Costa Atlantica.
Dama, which literally translates to "big mama", is a term to describe middle-aged Chinese women whose child-rearing years are behind them, leaving them with free time and, perhaps for the first time in their lives, a comfortable amount of disposable income. These middle-aged ladies most recently made headlines for ransacking the gold market. They are a formidable bunch, especially at sea.
I'm worried about them. It's a gilded Italian ship, the crew looks international and English is the working language (not to mention the language of all the entertainment on offer). The dama speak Shanghainese, Sichuanese and a Dongbei (northeastern Chinese) dialect; I don't hear a word of English from them.
Plus, how will they get used to the food? The restaurants, Tiziano and Botticelli, don't look like they can supply either zhacai (preserved pickles) or brothy noodles.
But as it turns out, the dama do just fine and enjoy the cruise that somehow seems tailor-made for them.