Kempinski offers Siam Passion for dessert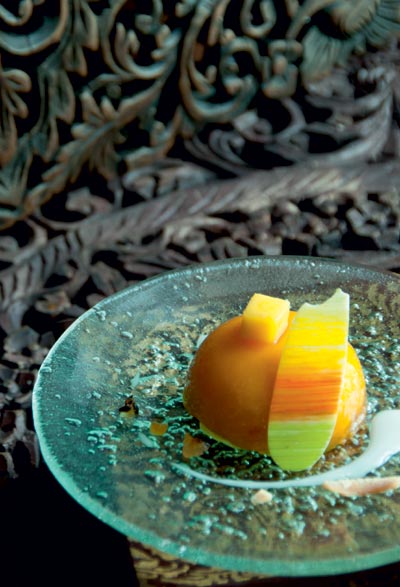 Kempinski's "dessert of the year 2014" Siam Passion. Photo provided to China Daily
Customers can now order Siam Passion, Kempinski's "dessert of the year 2014", at every Kempinski hotel in the world.
Alfred Merkel, pastry chef at Siam Kempinski Hotel Bangkok, and his team created the dessert. It consists of passion fruit, coconut, mango and banana, with a Thai influence. Merkel says the recipe and preparation of the dessert is traditional European, while the Thai fruits provide a local tropical flavor.
Merkel worked at Hotel Adlon Kempinski Berlin in 2007 before joining Siam Kempinski Hotel Bangkok as pastry chef in 2011. The dessert was selected from 66 desserts during the 2014 ITB (Internationale Tourismus Borse Berlin). More than 100 journalists, general managers and board members of Kempinski Hotels judged the desserts in a blind tasting test.