For the love of tigers, she sets them free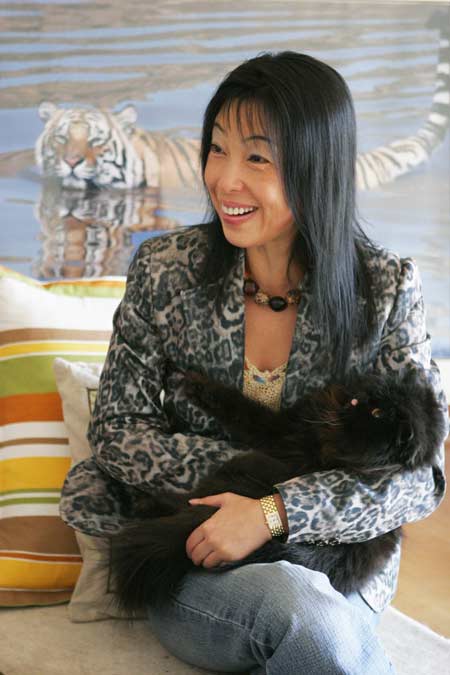 Quan Li runs a charity that has introduced South China tigers back into the wild over the past decade. Guo Yingguang / For China Daily
Quan Li says she fell in love with tigers when she first saw them in a Beijing zoo as a girl, unaware that one day she would help save these animals from extinction.
Quan, a former fashion executive who started a charity to help introduce South China tigers back into the wild in 2000, has proven that rewilding tigers works, because the five animals she took from China to South Africa have now turned 14.
Not only that, but Quan hopes to pass on her expertise to other people and organizations to help other endangered species.
"I was confident they would survive from the beginning, because tigers are very versatile," she says. "They adapt geographically to different habitats, because there are different tigers in different parts of Asia and they all come from the same ancestor."
The process of rewilding, which the Chinese government started in the late 1990s and Quan helped to develop and make international, teaches tigers hunting skills step by step by first feeding them carcasses of small game, and then live animals similar to those previously provided dead.
"Tigers spend up to 28 months in the wild with their mother to acquire the skills for survival," Quan says. "It's like humans having to learn how to read and write, so it is possible to help tigers regain these skills."
The story of Quan's rewilding project started in 1988 when she holidayed in Zambia wanting to see wildlife in their habitat, and was inspired by the way local conservation groups looked after animals.
Quan then contacted the Chinese government with the suggestion of helping to look after tigers the same way, and was told a project to rewild South China tigers in Meihuashan, a conservation area in Fujian province was about to start.
At the time, China had a little more than 60 South China tigers, but they were breeding poorly and had health problems.
For the video:
Reintroducing tigers to the wild