Left-behind, but not forgotten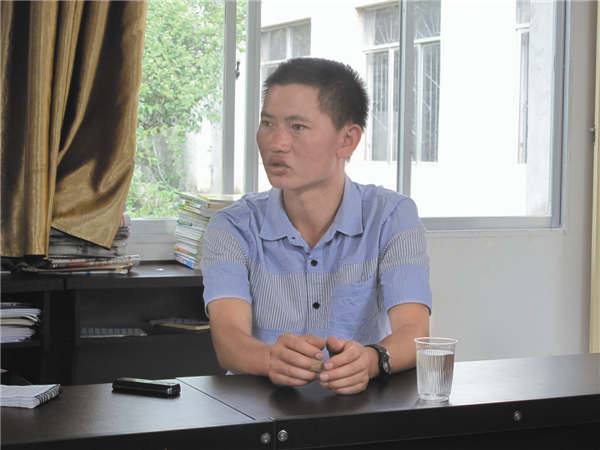 Yang Yuansong, an amateur writer himself, has always encouraged his students to write diaries as a way to build up their confidence in expressing themselves. Zhao Kai / China Daily
There are an estimated 61 million children in China living without one or both of their parents. A book of letters, diary entries and pictures by these young people has proved a sensation, and revealed the rich inner-lives of some of the country's most vulnerable people. Sun Yuanqing reports from Anlong, Guizhou province.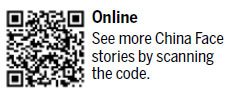 Yang Zhengxing is 13. Like many of his peers in the mountainous county of Wanfenghu in Guizhou province in Southwest China, he looks much younger than his age because of malnutrition. His mother left the family when he was 4, and his father works as a construction worker in Zhejiang province, some 25 hours' train ride from home, and returns only once a year. Yang lives with a younger brother and his grandparents who are both in their 70s. Despite his small frame, Yang is considered a major labor source in the family. He toils in the corn field with his grandfather and takes care of his brother. Whatever happens in his life, he records it in his diary.
"It's like having someone to talk to," he says. "Putting it on paper makes me feel better than burying everything in my heart."
As of May, there are 61 million "left-behind children" in China, as estimated by the All China Women's Federation. That means one out of every five children is living without one or both parents, who have left to become migrant workers in urban areas far from home to earn a living.
The percentage is even higher in central and western China, where the economy is less developed and the adults have to seek jobs in the cities. It is reckoned that more than 40 percent of the children in Guizhou are left-behind by either one or both of their parents.
However, little was known about the experiences of these children until last January's release of the book Diaries of China's Left-behind Children, a collection of the diaries of the "left-behind children" in Wanfenghu. The book unveils for the first time the inner lives of these young people.
"People tend to have a stereotype about left-behind children, seeing them as pitiful kids who live in poverty and isolation. People think all they need is something to eat and wear. But they are so much more than that," says Yang Yuansong, initiator and compiler of the book. Yang, 34, who teaches at Maocaoping Primary School, was dubbed one of "China's Most Beautiful Rural Teachers" by China Central Television in September.
With 220 diary entries, 12 letters to parents and 21 pictures by 26 children with an average age of 9, the book tells of their joy and sorrow, strengths and fragility.
For more China Face,
here