From Cape Town to Pole City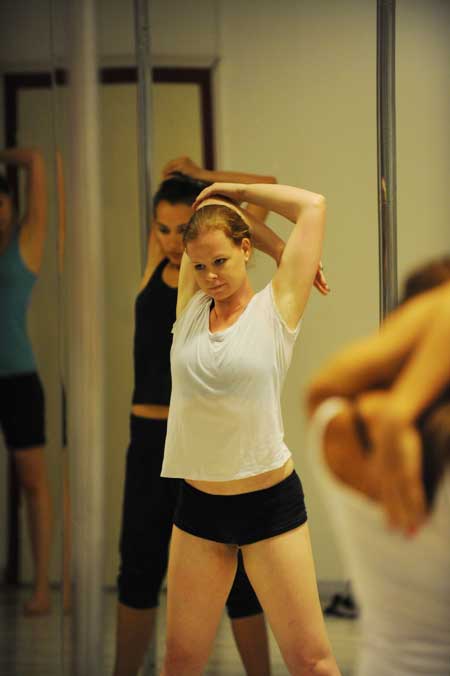 Brownie has 20 students of various nationalities. Photos Provided to China Daily
A teacher falls for exotic Eastern passion - but it's far removed from what most people think. Wu Ni reports.
Not so long ago, Tamsyn Brownie was going to be a teacher in Cape Town after graduating with a degree in English literature, and she planned to continue her interests in ballet and horse riding. Now 30, she's ended up as a pole dancer in Shanghai.
What went wrong? Not a thing. She's as healthy and happy as ever. Brownie just shows how wrong people can be in their perceptions and preconceived notions.
Pole dancing in the West is still mainly associated with striptease acts or erotic dancing, but it is developing an alternative reputation as a skilled fitness discipline and dance performance. And in China, it is the wholesome side of the activity that has taken hold first - although it still keeps pace and appearances with its racy origins.
Not only that, Brownie maintains the audacious art is proving a confidence booster for young women.
Pole dancing was introduced to China as a fitness exercise in 2006, when the Lolan Dancing School began classes in Beijing, leading to the country's first national pole dancing competition the following year.
This was about the same time Brownie came to Shanghai, following her boyfriend, only because he wanted to study shiatsu, an oriental health massage. She found a job teaching English.
She loved horse riding but found it difficult to pursue that pastime in China. After watching some videos of pole dancing, she decided to gallop off in another direction.