Artistic transcendence meets gender politics
In China, public fascination with cross-dressing performances falls neatly into high-brow and low-brow.
What had seemed like a frivolity to me suddenly took on social gravitas when I was asked to provide comments for a reality television show to be aired later this year.
Creative Sky, on the movie channel of China Central Television, is in its fifth season, and each episode brings out a quartet of contestants who are required to conceive and make costumes and accoutrements in a certain style. Of the six episodes I took part in as a judge, two were about dressing men as women. The last time I thought seriously about this phenomenon was when the biopic Forever Enthralled, about the celebrated cross-dressing Peking Opera superstar Mei Lanfang, was released in 2008.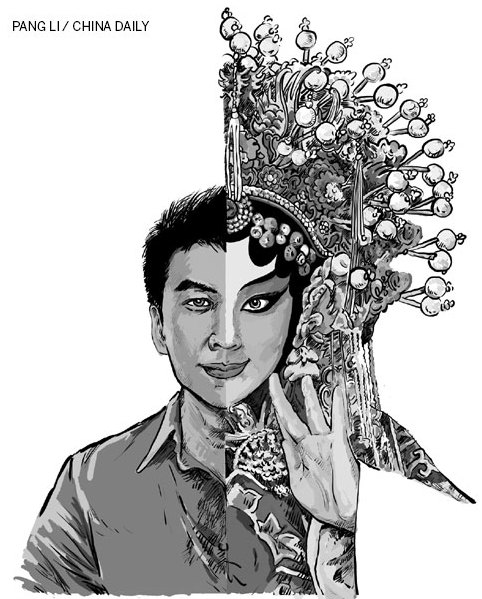 The most inspiring example of hiding one's gender in Chinese history, or at least in Chinese legend, is Mulan, known to every child in China before Disney made her known across the world. Mulan did it out of necessity. She volunteered to take the place of her ailing father for military service. After watching all the live-action film versions, I reached the conclusion that it must be fictional. There was no way a female could pass convincingly as a male for more than a week unless her contact with other soldiers were kept to a minimum, which would have been impossible.
Still, that was a beautiful story immersed in family values. Except the scene when Mulan reappeared as a woman, which is lovingly described in the original poem, there is nothing sexual or titillating about her gender-disguising feat.
Other than Mulan, there are not many tales in China that feature cross-dressing in the style of serious drama. Many male stars, such as Andy Lau and Tony Leung, have appeared in brief scenes in the guise of the fair sex. But invariably it is for comic effect. Comedy, it seems, is the panacea against possible moral grandstanding and denunciation.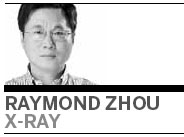 It is obvious that in China cross-dressing, especially men dressed as women, is still frowned upon. One can imagine how fortuitous it was for Xiao Shenyang to play a sissy waiter in a skirt in the all-important Chinese New Year's Eve Gala and break out into stardom. For one thing, he called it "a Scottish kilt". That persona was so engraved in public consciousness that many forgot it was not inventive at all, but was a staple with the Northeastern folk entertainment known as "two-person twirling".
The public lapped it up as if they had never seen anything like it. For most of the population not familiar with the nation's theatrical scene, it was indeed eye-opening.
While Xiao Shenyang is a comedian, Li Yugang has established himself as a singer. What makes him unique is that he can sing in both male and female voices, and his appearance as a female is so radiantly gorgeous that it has become his calling card. Even though he is not trained in the rigorous routines of Peking Opera, he conjures up the glory of Mei Lanfang.