From wine sales to breathing new life into old clothes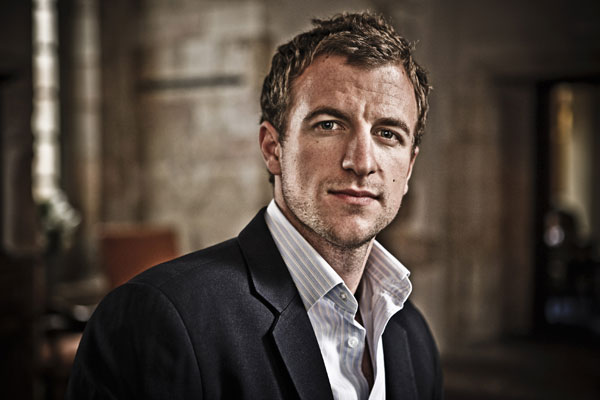 Richard Green believes that Miele's best marketing tool in Asia is word-of-mouth.[Photo/Provided to China Daily]
They say you can take the boy out of the county, Africa in this case, but you can't take the country out of the boy. One Johannesburg native, Richard Green, may have made Hong Kong his home for the past five years, but his heart is still in South Africa.
"I'd love to work there again if the opportunity came up," sighs the 30-something Green, noting, "There are so many of us outside the country and that's not a good thing for development."
Green was born to an English furniture manufacturer and a South African teacher and spent his growing-up years traveling back and forth between the two countries. And, because his mother never adjusted to the English climate, they eventually settled in Johannesburg. He now returns about twice a year to visit his retired parents.
He recalls, "Compared to London, I loved the space of South Africa as a kid, and our swimming pool. I owe it a lot, in terms of education."
Then, thanks to his dual nationality, he moved to England to embark on a new career path in sales for a company that developed health solutions for large employee groups. And, when it was sold in 2007, he decided to take an extended holiday.
He explains, "My old boss from Vie Life, Bertrand Faure Beaulieu, called me after about nine months. I was on a beach, in Thailand, and he told me to meet him in Beijing in two days. So, we spent Christmas there together."
Beaulieu had decided to start a wine consultation business, in 2008, and wanted Green to work with him again. The company would be based in Hong Kong and "it was good timing, since the city had just, dropped its wine duty," Green adds.
So, he took a crash course in wine, spending three months in California's Napa Valley, then three months in New Zealand to learn the basics. The company offers private sommelier services to collectors, who can use their connections to meet winemakers and low volume vineyards normally closed to the public. It now has an office in Paris and Shanghai, with representatives in Russia and Monaco.
Then, the company shifted its focus to the Chinese mainland, but Green wanted to remain in Hong Kong so he started looking for other opportunities, and through some wine tastings got in touch with Miele, the appliance company.
And, "I also wanted to get back into marketing and communication. And I loved the Miele brand."
In spite of his lack of household appliance experience, he was hired as marketing director for the Hong Kong office and he credits this with giving him the chance at a variety of experiences to put his unusual skills to work.
In commenting on this period, he notes, "It says a lot about people with interesting backgrounds securing jobs in industries they haven't worked in before. I'm like a jack of all trades."
Green says that, before joining Miele, he knew only the brand, but, after he began working for them, he saw major differences between the way Miele is perceived in the West and in China. "In the West," he explains, "people grow up with something and see it as honest, practical and good quality, within a broad number of people. Your mom has a Miele, so you get one when you move into your own place. In Asia, it isn't so well known. It's perceived as something to aspire to, so the communications are different."
Green says that he believes that Miele's best marketing tool in Asia is word-of-mouth, from satisfied customers, because, "If people are happy with their appliances, they want to talk about it. But, the people buying our products here aren't always the end user. We have to educate people differently, since we don't have that European heritage here."
So, his customers are given the VIP treatment through exclusive lounges where members can enjoy events, benefits, fashion shows and cooking classes and they have lounges in Hong Kong, Beijing, and Shanghai, where it is in a four-story heritage building in the heart of the city.
"We create hands-on experiences for our customers, whether it's a cooking class with top chefs or wine and coffee tastings with connoisseurs," Green concludes.