Outward and upward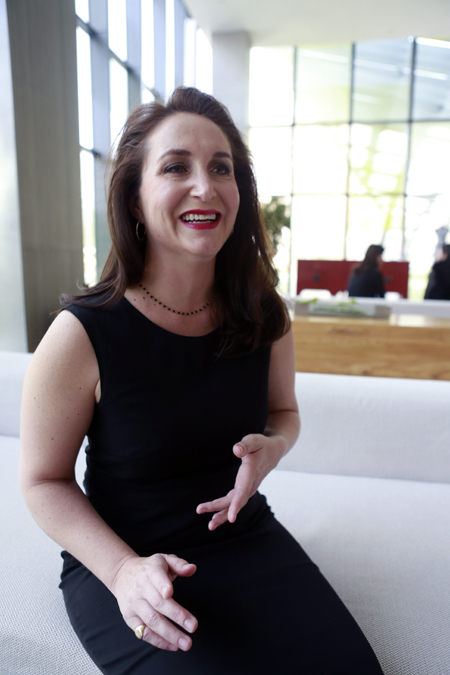 Mary Rezek believes sending Chinese to work in international operations improves a company's chances of succeeding in the East. Wang Jing / China Daily
Foreign bosses in China could benefit more by sending local talent out into the world. Todd Balazovic reports.
In the rush to take part in China's boom, many companies have overlooked the potential benefits of exporting Chinese talent to their global operations, a high-level training consultant says.
Mary Rezek, the American founder of Saatori, a leadership advancement consultancy based in Shanghai, believes companies that send their Chinese employees to work in international operations have a greater chance of succeeding in the East.
"What I am noticing is that, as the world has rushed into China, there are now a lot of entrepreneurs and a lot of opportunists," she says.
"But there's not a lot of exporting of Chinese talent."
Employing Chinese expertise beyond the country's borders not only gives a company access to different cultural approaches to problem solving but also helps better prepare an organization for doing business in China.
Rezek has observed the benefits of engaging Chinese staff in international operations through 15 years of working as a leadership development and corporate learning consultant for some of the first multinational companies to enter the Chinese mainland.
Now she's working with leaders from top companies to develop inspirational new ways of leadership and problem solving - questing for what she describes as inspiring "a-ha" moments.
"There's almost a liberating moment as the clouds part and you're free. I believe in that, and I work with people to help find those moments. It's tough work, but I help find clarity."
Rezek founded Saatori in 2006, naming the company after the Japanese word for "awakening".
Saatori since has worked with mid-level and top management at some of the largest foreign enterprises in China, racking up a diverse client list that includes Dow Chemical, Yahoo, McDonald's and Adidas.
Most of her business, she says, comes through positive referrals and word of mouth.
For Rezek, Saatori is a chance to leverage her extensive China experience to continue developing cross-cultural leaders. For international and Chinese clientele, it's a way to get a step up on the corporate ladder.