City guide (May 26-June 13)
Liyuan opera
Fujian Experimental Troupe of Liyuan Opera will stage selected scenes from traditional play Grace of Tang and Song Dynasty. Performed in Fujian dialect, Liyuan Opera originates from Quanzhou, Fujian province and dates back to more than 800 years. The play is themed on romance and old battles. It is part of this year's Nanluoguxiang Theater Festival.
7:30 pm, May 31. Fengshang Theater (Dongcheng Cultural Center), 111 Jiaodaokou East Street, Dongcheng district. 010-6401-5552
Heroic tale
Dance drama Railway Guerrilla is being revived by the Song and Dance Ensemble of the PLA General Political Department. This is a story of heroism based in Shandong province during the War of Resistance against Japanese Aggression. The drama features typical Shandong folk dance, accompanied by local tunes. Zhao Jiping, the accomplished composer and the president of the Chinese Musicians' Association, is the musical curator.
7:30 pm, May 29 and 30. National Center for the Performing Arts, 2 West Chang'an Avenue, Xicheng district. 010-6655-0000
Academic vision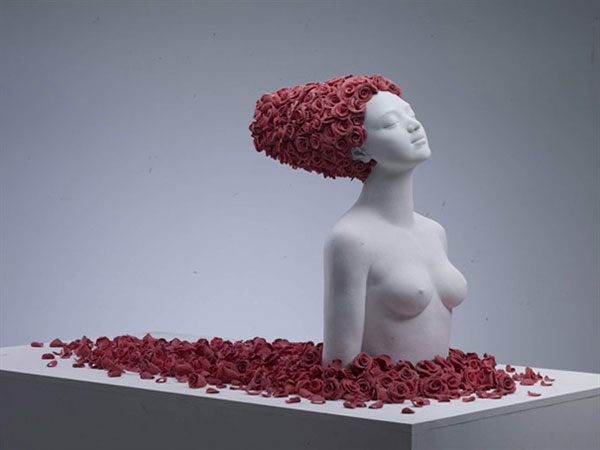 A group exhibition with the work of 16 young graduates from China's top academies of fine arts is ongoing at Beijing's 798 Art Zone. Titled Refraction, the exhibition features more than 30 works, ranging from sculptures to oil paintings. It reflects various social issues as seen by the country's emerging artists.
10 am-5 pm, until June 11. At VA Space, Qixingxi Street, 798 Art Zone, Chaoyang district. 136-8152-5313