Change of heart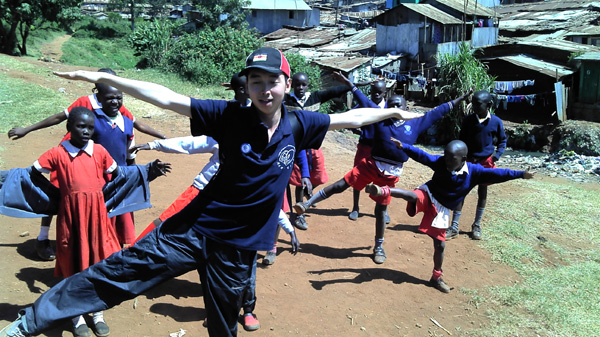 Lu Song teaches "creativity" at St. Catherine School, which includes painting, Chinese military boxing and debating. Photos Provided to China Daily
Student Lu Song volunteered to teach in a Nairobi slum for an adventure but soon developed a deep affection for the place and the people. Li Aoxue listens to him.
The first thing that drew university student Lu Song toward a volunteer position in Kenya was the opportunity to put the experience on applications for postgraduate study in the United States. The second was the chance to spend a summer abroad having an adventure.
But the 18-year-old did not count on a third factor that would only become apparent after he had begun working at a school in one of Africa's largest slum areas - the desire to help.
Lu, a first-year undergraduate at the University of International Business and Economics in Beijing, majoring in international trade and business, found the experience so rewarding that he now recruits other students as volunteers, and is raising money for the school he worked at.
"My perspective changed a lot after I come back from Africa," he says.
"Previously, I thought of the trip as more of a vacation, but now I realize there are a lot of things that need to be changed for children in Kenya."
As well as encouraging other students to volunteer, Lu and some of his classmates plan to make postcards using photographs he took during his trip and sell them to raise money for the school in the Kibera slum.
The experience began one day when Lu was thinking about what to do for the summer. Like many Chinese students, he wants to study in the US after graduation and thought a stint volunteering in Africa would help with applications.
For more stories, click here