Big problems in smallest room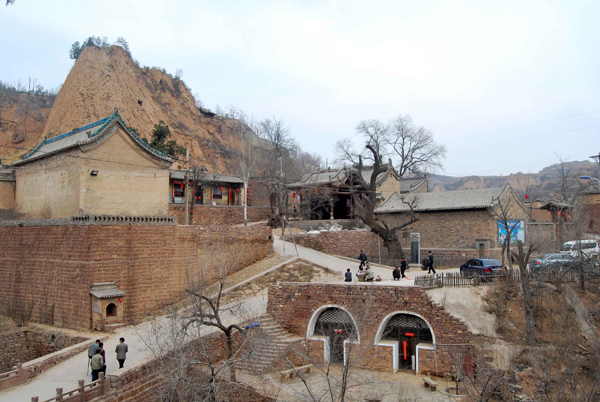 Hougou in Jinzhong city, Shanxi province, is a well-preserved old village on the loess plateau. Sun Ruisheng / China Daily
In the rural areas of China, basic hygiene facilities are changing. Where a hole in the ground used to be the norm, there is now an eco revolution going on, thanks to the spreading influence of urban visitors. But it is an uphill battle. Xu Wei and Sun Ruisheng report from Jinzhong, Shanxi province.
A brief trip to Hougou village in Jinzhong city, Shanxi province, will give the visitor a picture of what typical rural life in North China's loess plateau used to be like. Ancient cave houses built into the loess hills and the 18 temples dedicated to Taoism and Buddhism are among the tourist attractions.
Even today, the village still preserves its own distillery for Chinese liquor and vinegar, while bean curd production supports cottage industries that are typical features of self-sufficient agrarian traditions.
Winding roads and mountainous landscapes have not only isolated the village, but also contributed to the preservation of the agricultural lifestyle.
Hougou was unknown to the outside world until Feng Jicai, a Chinese novelist dedicated to the preservation of ancient villages, introduced it in 2002. By 2005, it had become a tourist destination, and many rural households began offering lodgings to visitors.
But there was one aspect of the traditional life that visitors found hard to accept. These were the pit toilets, located outside or besides the pigsties and sheep pens.
"Using the toilets was difficult for tourists from cities, especially ladies," Hou Changyou, director of the village committee, recalls.
For many urban residents, the toilet experience could be truly memorable. It was nothing like what they took for granted at home, with seat, flush, light, tap water and toilet paper. What they did get were swarms of flies, and strong odors.
Related:
Eco-toilet concept struggles for acceptance
There are still 477 million people without access to proper sanitation in China, including 14 million who still practice open defecation, says a 2012 joint report by UNICEF and the World Health Organization. More...