Cosmic dream drama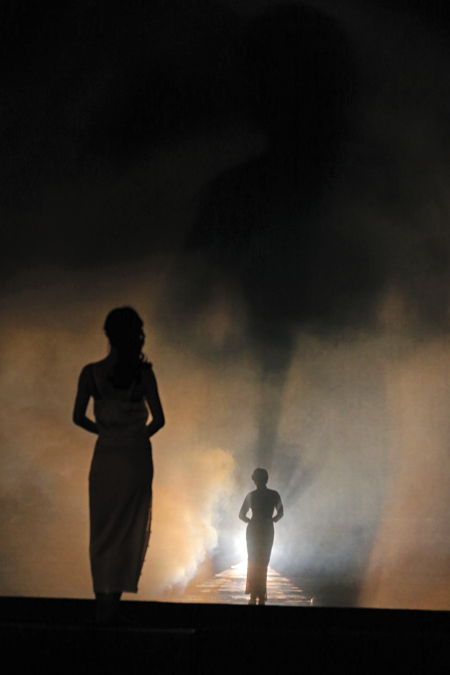 If one can control one's dream, one can control one's destiny, runs a line in Stan Lai's A Dream Like a Dream. To those who stage this epic play, it is a fitting metaphor, while for theatergoers the work is so dense in texture, so exalted in wisdom, it demands absolute surrender.
There is no doubt in my mind that A Dream Like a Dream is a major milestone in Chinese theater, possibly the greatest Chinese-language play since time immemorial. It is just not the most accessible play from Stan Lai. The transcendent wisdom and innovation have combined to create a cultural event, as well as a viewing experience that is at once singularly challenging and endlessly rewarding.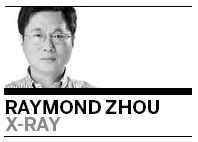 The first run of this new production in Beijing, which will end on Sunday, has opened a floodgate of responses, from amazement to bewilderment. The inclusion of pop stars in the cast, while bumping up attendance, may run the risk of skewing attention from the serious to the frivolous, as borne out by the paparazzi-like behavior of some audience members. Still, I could not help but marvel that such a monumental work has been produced at all, without any government or corporate sponsorship.
A Dream Like a Dream arrives on the heels of such instant classics as Secret Love for the Peach Blossom Spring, The Village, among others. Stan Lai, the Taiwan dramatist and impresario behind these masterworks, is praised for his uncanny ability to bring together the highbrow and the lowbrow - an almost impossible task in a market where what wows and what sells are often miles apart.
Lai has admitted that A Dream Like a Dream is his most personal work to date. At the prohibitive length of eight hours (including two 20-minute intermissions), plus the extra cost of revamping the theater to its requisite configuration, the play is such a big financial risk that kudos should be given to all those who are crazy enough to invest in it.
The play is built on a massive and intricate plot structure, but is seamlessly commensurate with its themes and staging. While the clockwise circumambulation is a constant visual motif, the story within another story (within a third story actually) goes backwards, each one more elaborate.
Doctor A's tale is set at the current time, and from her conversation with Patient No 5 we travel back to the 1990s. His story unfolds and traverses all the locations. In Paris, he falls in love with a Beijing woman whose traumatic escape from her hometown provides the first layer of historical texture. Later, the couple tour Normandy, where they chance upon a portrait of a French diplomat and his Chinese wife. The patient, whose is not given a name, tracks down the mystery Chinese woman, now on her deathbed, and coaxes out her colorful life story.
Life and death are obvious themes. So are holding on and letting go. Patient No 5 suffers an inexplicable illness and is therefore acutely aware of his mortality. In a sense, he finds a vicarious new life through someone else, someone he feels an immediate bond with, even though he does not know that person. The way the female doctor implores him for his story is very similar to the way he repeatedly beseeches Koo Hsiang Lan, the Chinese courtesan who marries into a French aristocratic family in the 1930s.
There are numerous parallels of this kind. Some stand on religious underpinnings, such as reincarnation, and others are more philosophical, as if life is a spiral - you encounter different people and happenings, yet the similarities are so eerie you are eventually faced with what's constant in life.
Koo Hsiang Lan holds on to her past just as Patient No 5 perseveres in his quest for truth. They form the central tango in the ensemble, which transcends the confines of time and space. Koo represents the female side, each generation shackled by traditions, such as serving male masters, kowtowing to a suffocating system, or simply following parental advice to date the right man.
Eventually, each finds herself on a mission to seek freedom from cages gilded or rusty. Even when Koo seems happy, as with her bohemian friends in Paris, she is still a slave of her husband, whose family fortune sustains her lifestyle. On the male part, Patient No 5 and the Count can be read as two phases of the same personality. Both are stricken by the enigmatic power exuded by a strong female figure rather than a flesh-and-blood woman. In a sense, they have fallen for the fantasy of a woman.