Being gay in China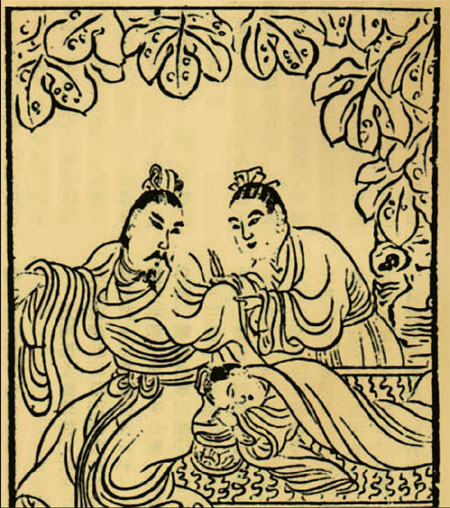 In both Chinese history and literature, homosexuality was open and tolerated. Has social acceptance come full cycle as China increasingly engages the international community? Is there a place for same-sex relationships now? The China Daily Sunday team of Han Bingbin, Gan Tian, Shi Yingying and Xu Lin file the reports.
Pederasty, the erotic relationship between a male adult and an adolescent boy, was already prevalent around the time of the Yellow Emperor, who is credited with having founded Chinese civilization. At least, this is what various literary works have recorded through the ages.
In both folk myths and literary classics, there have been both brief and lengthy descriptions of same-sex relationships, for both genders.
Sociologist Pan Guangdan insists homosexuality is a natural fact of life, and that it must have existed much earlier in human history.
While translating British psychologist Havelock Ellis' groundbreaking Psychology of Sex in the 1930s, Pan was inspired to search through historical documents for credible clues of the existence of homosexuality throughout Chinese history.
And he found plenty.
His research is compiled as an appendix in the Chinese edition of Psychology of Sex, making it arguably the first systematic study of same-sex relationships in China.
According to Pan's study, the earliest mention of homosexuality was in the Chronicles of Shang. Minister Yi Yin of the early Shang Dynasty (c. 16th century-11th century BC) set out punishment for "10 criminal acts" among officials. One of them was pederasty.
But Pan was surprised to find that in the Zhou Dynasty which followed (c. 11th century-256 BC), a widespread proverb went like this: "Good-looking males can distract emperors from the wisdom of old intellects".
Therefore, he believes that during the Shang and Zhou dynasties homosexuality was common.
Historical records of the periods provide vivid and detailed accounts of same-sex relationships, especially in imperial bedchambers.
Stories of romanticized gay love are often retold, even today, as people attempt to justify homosexuality.
The earliest such story, recorded in the Spring and Autumn Annals, is the Pleasant Hug From Behind. When Jinggong threatens to kill an official who often looks at him, the sage Yanzi tells him it is wrong to kill someone who "admires your beauty". Appreciating what Yanzi says, Jinggong lets the official "hug him from behind".
Related:
At work, the corporate culture is what matters
LGBT students deal with bullying