7 popular midnight foods in China
Editor's note:
The TV series Midnight Canteen, adapted from hit Japanese manga of the same title, aired on Chinese TV in June but caused a lot of controversy online, criticized by many as copycatting the Japanese TV version and losing Chinese characteristics. The TV drama was rated at only 2.8 points out of 10 on douban, China's major film and TV review website, overwhelmed by criticism that it's not presenting an authentic Chinese midnight culinary culture.
Now the question is: What do Chinese eat at midnight? What are their favorites? Here is a list for the foodie in you.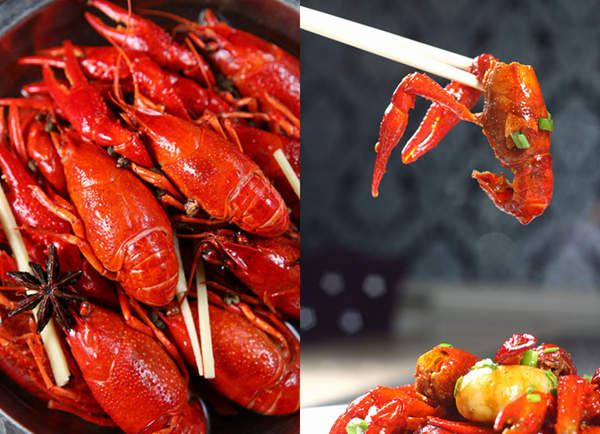 [Photo/VCG]
1. Spicy crayfish
Spicy crayfish has become a sensational evening snack across China in recent years, originating from central and eastern parts of China, including Hunan, Hubei and Jiangsu provinces.
The crustaceans, also known as "little lobsters" in China, have a nickname in Chinese, ma xiao (spicy little lobsters), as they are often served in hot and spicy chili sauce.
Beer is a favored beverage to pair with the delicacy.
China's crayfish market is worth more than 140 billion yuan ($20 billion), according to media reports. Nearly 18,000 restaurants focused on serving crayfish as of August 2016, three times the number of KFCs in the country.