Food Insider: 10 things to know about South African wine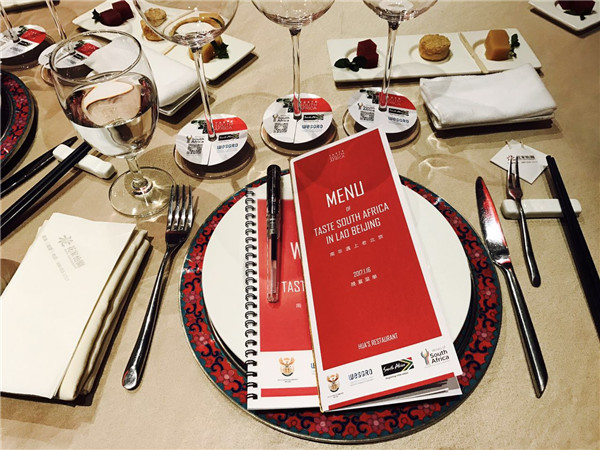 [Photo by Jiang Wanjuan/chinadaily.com.cn]
Beijing, a city with a vibrant international dining scene, has seen many interesting wine pairing dinners and events. Everybody seems to know one or two things about how to match Chinese food with French and Italian wines, but what about South African wine?
Wines from South Africa can not be found in every supermarket and convenience store in China, but they have rapidly gained popularity in recent years for having great value and quality.
During a recent wine dinner presented by the South African Embassy in Beijing and Wines of South Africa (WOSA), 11 South African wines were selected to pair with traditional Beijing dishes, and it was excellently put together.
Here are some notes we have taken for your next wine shopping or food pairing experiment.
Related:
Food insider: The Spring Festival dish on every Cantonese table