Beijing dinners salutes iconic Chicago chef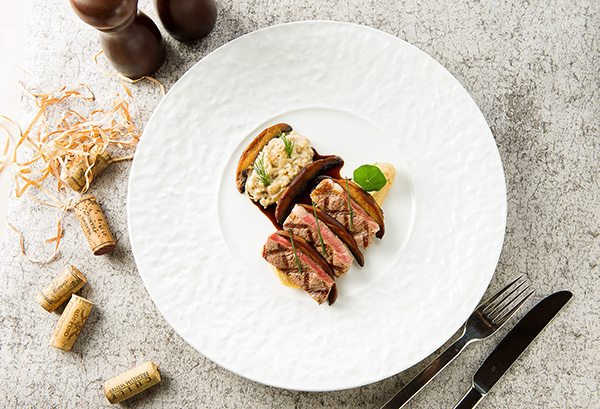 Wagyu beef triple seared [Photo provided to China Daily]
The late Charlie Trotter was a legendary chef who helped to change fine dining in the US, shifting from traditional fat-laden cooking methods to an emphasis on local, seasonal fare that highlights the flavors of carefully chosen ingredients.
His namesake Chicago restaurant opened in 1987 and was later named the 30th-best restaurant in the world by Restaurant Magazine. Trotter was known for the relentless pursuit of excellence that pervaded all aspects of a culinary empire that ultimately included restaurants, cookbooks, a television series, cooking tools and gourmet food products. Many famous Michelin chefs today cite their experience working in his kitchens as critically formative.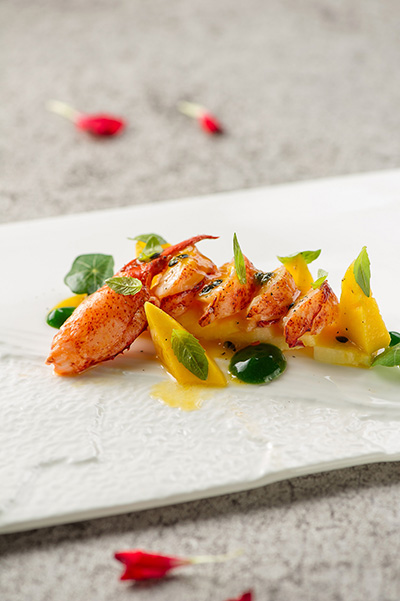 Lobster salad with tropical fruits [Photo provided to China Daily]
In Beijing, Flames Grill chef Chandra Arunasalam will honor Trotter in the launch of his series "Tribute to the Great American Restaurants and Chefs" this month. A six-course dinner on June 9, 10, 16 and 17 will feature some signature Trotter dishes, including a lobster salad with tropical fruits and black pepper vanilla bean vinaigrette and triple-seared wagyu beef with onion-strewn steel-cut grits and Portobello mushroom. The price is 688 yuan ($101) per person, 788 yuan with wine pairing.
If you go
Flames Grill, 8 Wangfujing Street in the Hilton Beijing Wangfujing; 010-5812-8888.