A savvy 3-year-old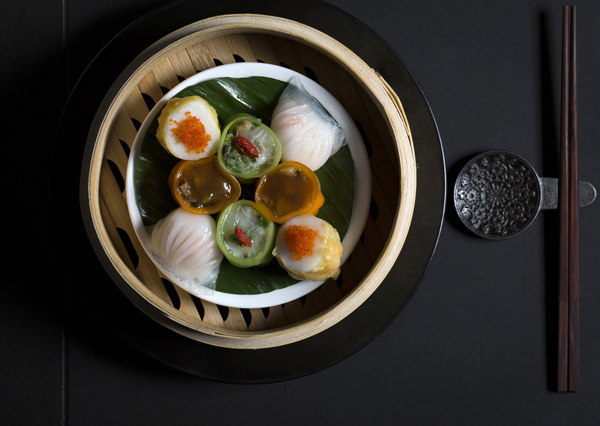 [Photo/China Daily]
Shanghai's Hakkasan is a relative newcomer to the city's competitive dining scene, but it enjoys a big boost from a corporate parent that knows how to deliver an elegant experience, Mike Peters reports.
At first glance, Hakkasan seems like what many of my Chinese friends would dismiss as "Chinese food for foreigners". It's a global chain that began in London in 2001, with Michelin-starred locations around the world. It's nestled in the glitzy Bund, a fine-dining magnet for tourists and affluent Chinese. Dishes like "salad of Australian Wagyu rib-eye beef with black truffle" and "Sesame prawn toast with foie gras" leap off the first page of the menu.
But when I visit the popular restaurant in Shanghai with local friends, they find a lot to like. The menu, created by the Hakkasan Group's much-lauded head chef Tong Chee Hwee, boasts "a strong Chinese identity" and a reverence for local ingredients rather than a pure underpinning of traditionalism.
The result here - and at the group's Michelin-starred hub in London - is beautifully presented dishes steeped in Cantonese tradition if not completely wedded to it.
These include signature dishes offered globally - such as the show-stopping roasted silver cod with champagne and honey - as well as specialties tailored to Chinese mainland tastes. The premium dim sum platter includes scallop siew mai (shao mai in Mandarin), har gau, chive dumpling and roast-duck mushroom. Shanghai house specialties include whole braised abalone in oyster sauce, stewed sea cucumber in abalone gravy and braised superior bird's nest in yellow broth with fresh crabmeat.
Our favorite dishes included pork ribs smoked with jasmine tea, a stir-fried lobster with baby bamboo in spicy black-bean sauce, an asparagus-studded vegetarian stir-fry in Sichuan sauce, and a sanpei chicken claypot with sweet basil, chili and spring onion.