Orange power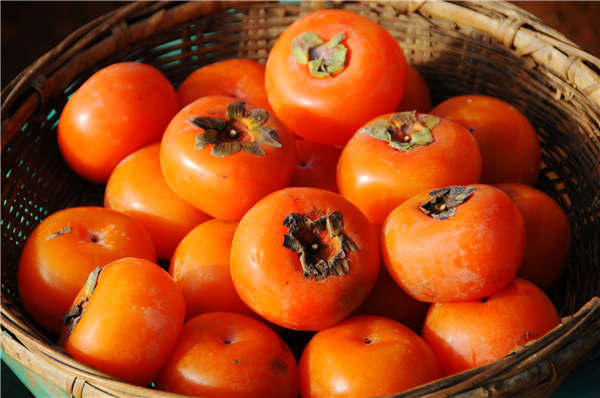 Persimmon, one of the season's common fruits, can also be cooked into dishes and desserts. Photos provided to China Daily
Persimmons cast a warm glow from trees to festive tables, Mike Peters reports.
I've always had trouble facing squishy fruits.
For example, mangoes were alien to me growing up in the United States, and I prudishly skipped any slightly wrinkled, grossly softening specimens in the market for prettier ones that were too firm, too sour.
To the uninitiated, persimmons can also be pretty strange.
In San Francisco, however, I came to love their unrivaled sweetness, and there were many varieties. ("Chocolate" persimmons from Japan? Yum!)
Moving to Beijing years later rekindled my passion for persimmons in a big way. China not only produces the most persimmons, it has the most varieties-more than 800 types according to one scientific journal.
"I knew nothing about persimmons," food blogger Linda Furiya of SF Gate writes of her first days in Shanghai. "I'd learn later that the acorn-shaped ones are called Hachiya and the squat, round ones are named Fuyu. Every morning I passed the fruit vendor and eyed the tomato-shaped Fuyu persimmons, the more commonly sold variety.
"Finally I bought a couple and asked the vendor how to eat them. 'Just bite into one', he says, taking a big bite out of one he picked from a pile. Taking his cue, I did the same. The flesh was firm and very sweet."