Many visitors to the Middle Kingdom come especially to taste its many culinary delights. The China Daily food team spreads out across the country for a look at the hottest dining trends in China.
Pauline D Loh, food editor
In recent decades since the economy threw open its doors, food has again become central to Chinese society.
Whether it is official entertainment or a gathering of friends and family, dining choices are increasingly overwhelming. You can eat the world in Beijing, Shanghai, Shenzhen or especially Hong Kong, and dine out at a different restaurant each week for several years and not repeat a visit.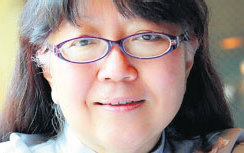 Independent restaurants with Michelin-starred chefs, hotel groups with signature restaurants proudly replicated in every city, cuisines from every corner in the world - they are comfortably settled in their niches and here to stay.
While the limitation of government spending has put a dent on the number of luxury banquets, the everyday gourmet still keeps China's burgeoning restaurant numbers rising. The only thing they fear is the natural elimination process by discerning diners. Only the fittest, the best, the most delicious will see another New Year.
Last year was a good and bad year, as our reviewers will tell you, but 2014 promises to be another bountiful period for growth, and we look forward to more epicurean surprises from both domestic chefs, and those coming to cook for us from abroad.
Trending in 2014
Younger, local talent in international hotel kitchens will be the next big thing. More and more fresh faces born and bred in China will showcase their talents in major hotel dining rooms. And at the grassroots, the most popular snack will surely be the President's set meal at Qing-Feng Steamed Dumpling Shop.
Ye Jun, food reviewer in Beijing
They say restaurants are the best barometers of economic climate. The past year has seen some dramatic changes, with the country's new leaders slapping a ban on excessive spending. The impact has seen high-end restaurants reduce the size of their operations, or simply close down.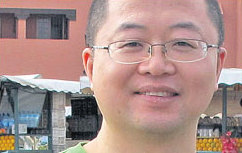 Apart from the obvious factors - good food, good environment and good service - there are other elements for success. First, there must be the right group of customers. And these days, people are more willing to dine at middle- and low-end restaurants, where food is tasty and the bill more affordable.
Chefs need to be innovative, and produce new dishes that must appeal to the comfort zone - drawn from tradition to create a resonance with the diner.
The Chinese sages say "friendly feelings produce fortune" and that gregarious energy must exist not only between the service staff and diner, but also within food and ambiance.
Trending in 2014
Restaurants that understand their customers better and provide tasty food at affordable prices will continue to flourish. Those that pour their heart and soul into the food, decor and service deserve to be rewarded with good business.
Mike Peters, food reviewer in Beijing
Beijing's food scene for 2013, like any year, has had its ups and downs and ins and outs, as "Opening Soon" seemed to be the out-front message of more restaurant spaces in transition than usual.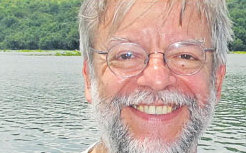 I've been particularly keen on the wine scene, as countries like Spain and South Africa have pushed to carve out a bigger presence in the China market. A bright spot was Pinotage, the South African eatery in Shunyi that opened a second restaurant in Beijing's Sanlitun district.
Despite a generally terrific array of "foreign food" restaurants, Latin and African eateries still aren't as plentiful as we could wish.
Meanwhile, super chefs abound in the capital. Opera Bombana gets worshipful reviews when the namesake three-star chef visits from Hong Kong, and some grumbles about service when he's away.
Max Levy, who wowed Beijing with star turns at Bei and Apothecary, has reappeared in Sanlitun, serenely merging his two culinary origins - Louisiana and Japan - in the appealing cafe Okra 1949.
With these and other good signs, 2014 will be another good year to tuck in a bib in Beijing.
Trending in 2014
More upscale eateries from Taiwan, including the just-opened Peekaboo on Guanghua Lu. Look for new eats and nightlife around Liangmaqiao, and multifaceted new nightlife on the rooftops of some of Beijing's most popular hotels.