Gentleman farmer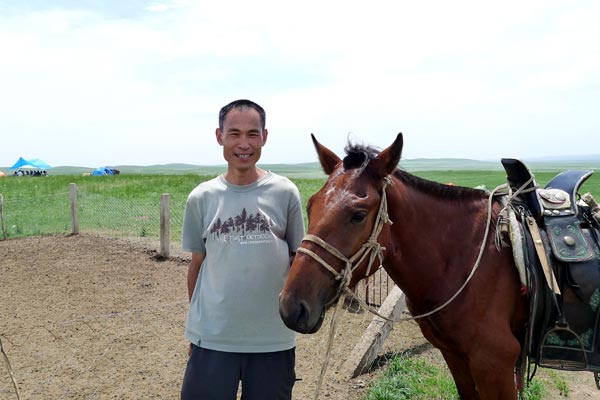 Wang Shenfu quit his work with an agricultural company in Beijing and returned to his home village in Miyun to run a farm, Lohas Village, producing safe and natural food. [Photo provided to China Daily]
He was the first youth out of the village to make good in academia, but he also chose to return home, complete with a wife, chickens and a garden of rose bushes. Han Bingbin talks to Mr Lohas.
Every village has its young bright, white hope. WangShenfu was the first boy wonder to step out of his village in Miyun in the Beijing countryside. He bore much expectation on his young shoulders, and he shouldered it well. But to everyone's surprise, he decided to come home and announced his intention to farm.
That was about a decade ago, and in his own words, he is now "among the few villagers who still make a living purely through farming".
On the Chinese microblog Weibo, Wang's moniker is Mr Lohas and it is a platform he uses actively to share his insights on organic farming and advocate a return to the dignity of working on the land. It is an increasingly charming prospect for some young people disillusioned with the attractions of urban life.
Wang's little farm, Lohas Village, is a regular participant at the Beijing Country Fair, a weekly organic farmers' market rapidly gaining recognition among Beijing's widening strata of middle-class consumers willing to pay more for safe and natural food.
Wang's organic produce also enjoys a good reputation on Taobao, China's largest retail website where he receives about 100 orders a week. His farm also benefits from the regular patronage of 500 registered members, and the number is increasing, as the farm gets better known.