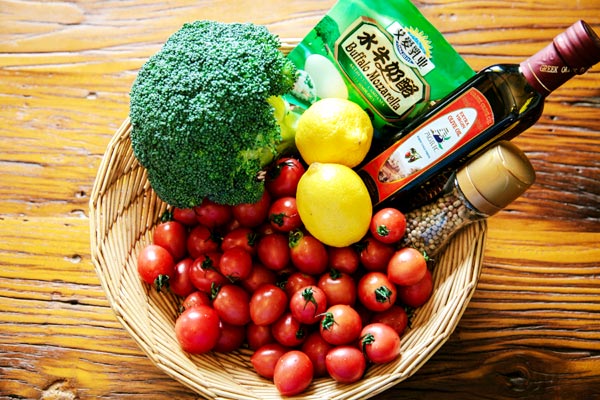 The ingredients [Photo by Fan Zhen/chinadaily.com.cn]
Light, filling and fresh, this salad is the perfect thing to eat on its own for lunch or with grilled meat for dinner.
Ingredients
500g broccoli florets
400g cherry tomatoes, cut in 1/2
250g fresh mozzarella, cut in cubes
Freshly ground black pepper
Juice of 2 lemons
3 tablespoons olive oil
Process:
1.Steam the broccoli florets till they become just tender and still beautifully green. Take them out and drop them into ice water to cool them down.
2. Add the broccoli to the prepared tomatoes and mozzarella. Mix them well.
3. Add olive oil and lemon juice on top
4. Serve with fresh ground pepper.