GM rice passes safety tests in China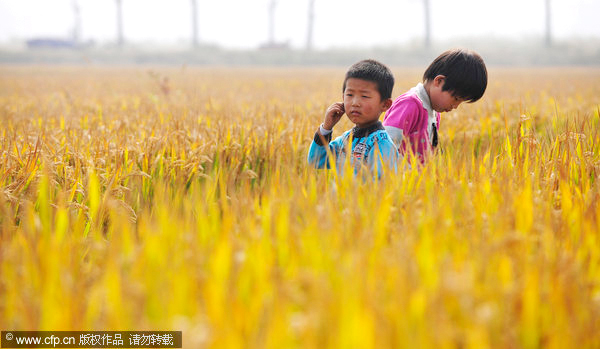 [Photo/CFP]
Researchers at China's Agricultural University have concluded that testing on transgenic rice has so far brought no abnormalities. The results came after 90 days' of tests to see if the genetically modified food had any health affects.
News that Chinese scientists were testing genetically modified rice on animals has drawn widespread attention.
Professor Huang Kunlun from China's Agricultural University is in charge of the research. He says guinea pigs and monkeys were used in the testing because they have strong similarities to human digestive systems and how they process nutrition.
Established in 2012, the research team carried out studies on the animals' metabolism, immunity, and reproductive systems. Researchers spent 90 days on the testing work. During this period, there were no reports of deaths or toxication. All the animals tested were found to be healthy.
According to China's Ministry of Agriculture, a number of countries have tested GM foods on animals. Countries like the US and Germany have used GM corn or beans on cows, chicken and fish.
All those tests found no abnormalities.
Experts say a standardized testing procedure will be set up to ensure tests are reliable and accurate. Testing periods currently are 42, 45 and 90 days, depending on the type of animal.
Related:
Special: GM food