Stuff of summer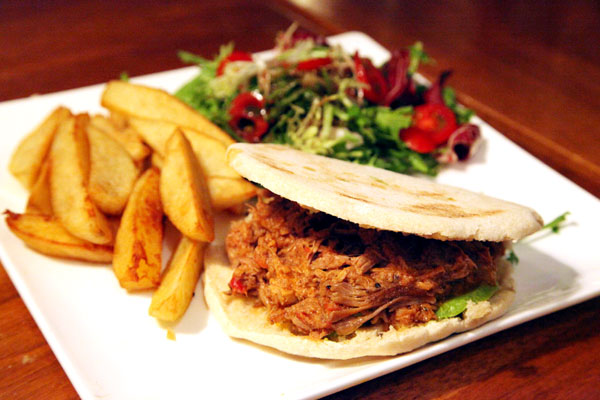 Pulled pork sandwich with salad and fries. [Photo by Fan Zhen/China Daily]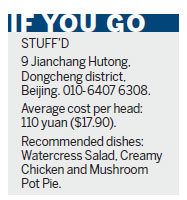 The steak and ale pie is also worth a mention - thick, meaty, with just that perfect touch of ale that pairs so well with one of the six artisan beers available at the restaurant.
The watercress salad is a beautiful mixture of texture and flavor on a plate.
Salty, crunchy bacon; creamy, savory blue cheese; fresh crunchy nashi pear and fennel root; leafy, green watercress; and nutty walnuts, all in one mouthful. This might baffle as a list, but it is a salute to taste buds everywhere, as the different elements combine and do battle on your palate, your mouth the ultimate victor. The mayonnaise dressing can be a bit thick though, so get it on the side if you prefer a lighter toss.
The homemade pita bread stuffed with fresh avocado and pulled pork in a tomato herb sauce is a good example of simple balanced flavors and quality ingredients. The side salad is good with a balsamic vinaigrette. The chucky fries make your mouth water with a smell that screams "eat me". We listen, biting down on the crunchy exterior that houses the fluffy, hot potato inside. Perfect thick-cut French fries.
Though this area is populated with many cutesy cafes and restaurants, Stuff'd is definitely a competitor with a chic pub food menu, friendly service, and portion sizes that will satisfy even the healthiest of appetites.