Imperial treasures lure natives of Shanghai back to the Bund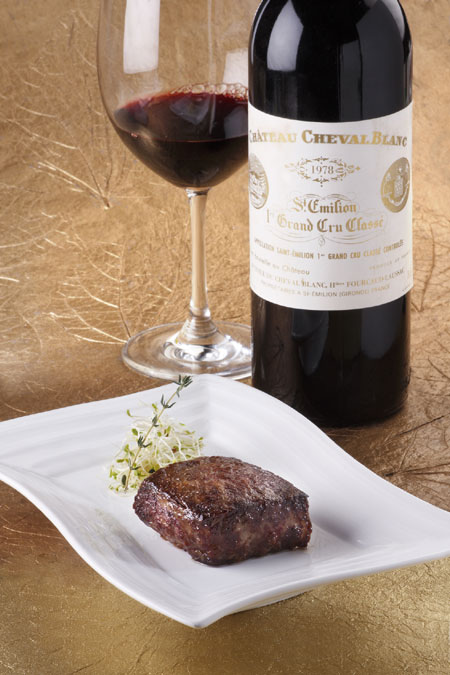 grilled beef highlight the menu of Singapore Restaurant Group's new branch in Shanghai.[Photo provided to China Daily]
The Peking duck, on the other hand, is not as authentic as it is in its hometown, but has an "exotic" flavor. The ducks used to come from the Yangtze River, and are different from the ones used in Beijing, and provide a much more tender and juicy meat. The steamed pancake, handmade by the dim sum chefs who are very good with flour, are more moist and glutinous than in the capital. Ninety slices of skin are carved from each duck, according to the restaurant, and every day, there are six ducks available.
If you are going for something fancy or high-end, the restaurant also offers a variety of delicacies including shark's fin, bird's nest and abalone, cooked with the creme de la creme of ingredients by the experienced chefs. The chilled abalone sashimi, for example, uses the freshest abalone imported from the pristine coast of Australia. It is lightly cooked and put aside to cool, then sliced at a strictly standard thickness, served to diners with barely any sauce.
The best of the best, however, does not come cheap, with prices ranging from 68 yuan ($11) for a dish of chilled abalone, to the 550 yuan per person "all-inclusive", which includes braised sliced abalone, sea cucumber, fish maw and supreme seafood, to the 3,888 yuan braised six-head dried Japan abalone, for advance orders only.